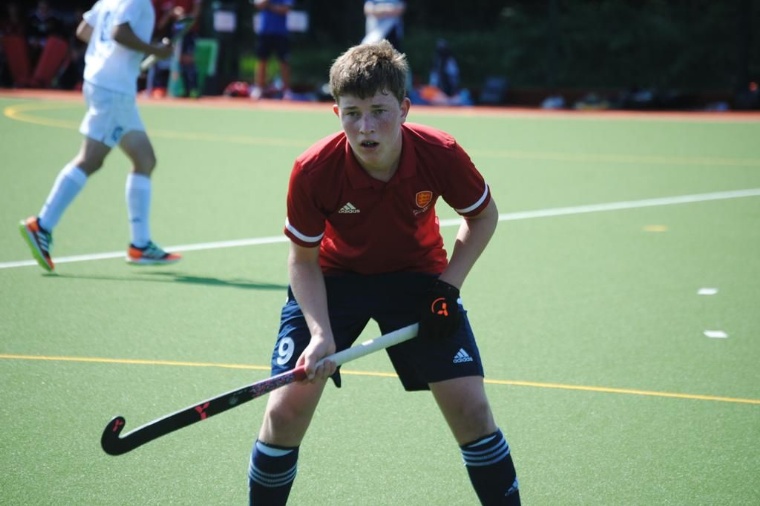 Sammy plays his first games for England
Last weekend in Leeds Sammy played two games for England against Scotland and both matches ended in victory 7-1 and 4-1! It was incredibly hot but an amazing experience for our Year 10 hockey star.
We thought we'd find out more about his career so far.
When and where did you start playing hockey?
I started in Scotland as my mum and sister used to play. I used to watch them when I was 5 or 6 and really started to play as soon as I possibly could.
Who was your role model growing up?
The reason I started playing was because my family played, so they were my early role models. I watched a lot of hockey and I looked up to the best players I was watching. Then when I got as good as them I would look at those better than me and then at the men's team to try and learn from them.
What position do you play?
I'm a striker.
What was the selection process like for the England squad?
Lots of assessments, lots of driving around. We were one session away before COVID hit, so we had to do it again. When you get called up you get an email and a call. It was funny as the selectors said they would send out an email by Tuesday but nothing came. It was a great relief when it finally arrived on Wednesday!
What is your ambition within Hockey?
My overall ambition is to go to the Olympics with the GB Team but in the meantime just playing my best hockey and scoring goals for England.
What would your advice be for any younger students wanting to get to the top of their sport?
Probably to just keep trying. There will be times when you don't get in the squad or when you don't score or win games. Just keep going for it and never give in.