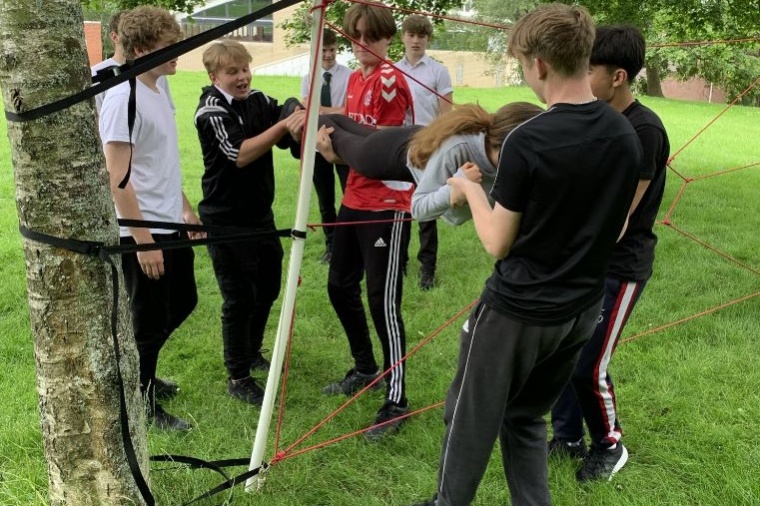 Gaining an insight into a future career
A group of Year 10 students, interested in a Public Service career, spent an amazing day at HSDC (Alton College) last week. They were given an insight into both College life and a future career in the military or emergency services.
The students listened to a talk from veteran Major Edmunds who underlined the value of confidence, teamwork and leadership in the Public Services. They were given a variety of team building activities throughout the day with the 'spiders web' proving particularly popular. This was where they had to work as a close-knit team, pushing a designated member of the group through a web without touching it!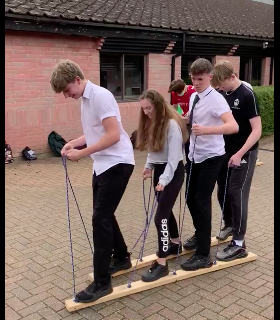 It was a really interesting and enjoyable day.
A big thank you to HSDC.
.
@eggars

Problem of the week! Please do not comment with the solution so other people can work it out too. Instead, like this post if you think you have the correct answer. The solution will be posted in the comments on Thursday at 4pm! Best of luck #UKMT #Problem #Maths https://t.co/p7WvGqGFuc 2:30 PM - 07 Feb 2023

@eggars

No one should have to face mental health problems on their own. @Place2Be are proud to partner with @GiveUsAShout to provide 24/7 support in the UK. If you're struggling, text CONNECT to 85258. Anytime, anywhere. #ChildrensMentalHealthWeek https://t.co/vuxqG2QDak 11:16 AM - 07 Feb 2023

@eggars

https://t.co/rrqJ2Hpi0e https://t.co/pFkiOYiIrK 11:14 AM - 07 Feb 2023
Follow Us