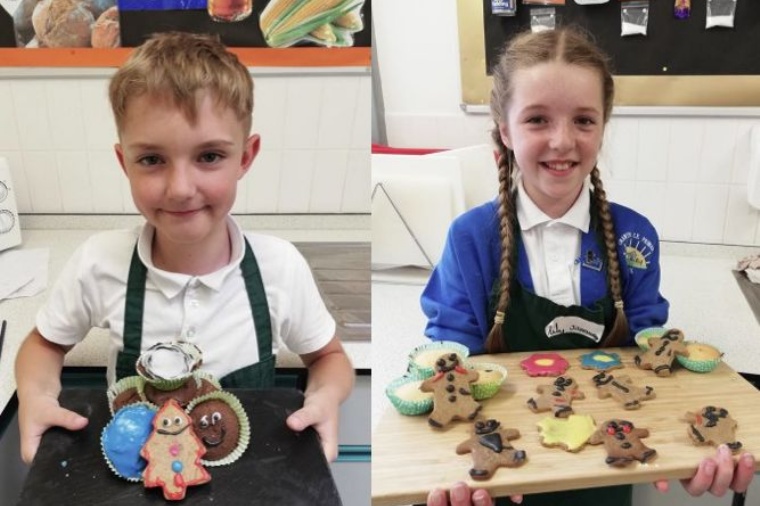 For a delicious Great British Bake Off style workshop ...
We were delighted to welcome Year 5 and 6 students from Chawton Primary School for a 'Great British Bake Off' style workshop in our Food and Nutrition department. They were thrilled to be able to do some practical baking — and they were given two 'Bake Off' tasks to complete.
First was the 'Technical Challenge' where they had to modify a plain sponge recipe to make a flavoured version. Several varieties were developed including mint and chocolate chip, blueberry and cherry, fudge and cocoa, and double chocolate chip!
Then they had to create their 'Showstopper Bake' where they had to make and bake gingerbread, and then pipe icing to decorate it. The students were amazingly creative and by the end of the afternoon we not only had gingerbread men, but also gingerbread dinosaurs, trees, ducks, fish and flowers!
We hope to welcome the students back sometime in the future. We can't wait to see what they will bake next!