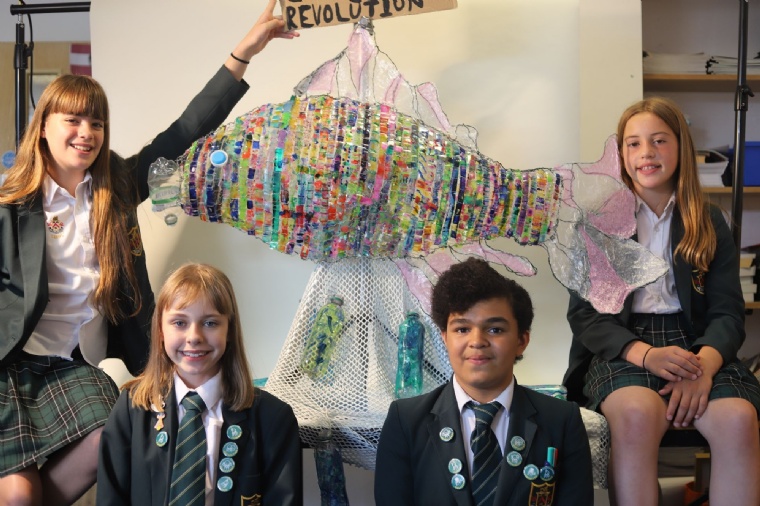 Year 7 students: Our first eco warriors!
Alton's first ever Eco-Fair took place on Sunday 11 July in the Public Gardens. There was something for everyone: live music; talks on nature and the environment; a re-use, recycle and repair area; community and wildlife groups; an art and ideas tent; electric cars, and eco-friendly refreshments.
Some really creative things on display came under the heading 'sculpture from waste'.
Year 7 students Honey, Lottie, Micah and Eve gave up many breaks and lunchtimes to create their amazing fish sculpture made from plastic bottles and carrier bags; things that would otherwise have ended up in recycling or landfill.
The fish made a bold statement. The caption on it said, "Stop Pollution, Start a Revolution" in the hope it would encourage the audience to rethink their daily choices: To reuse items rather than throw them out and add to growing environmental pollution.
Our first eco warriors! Great work!