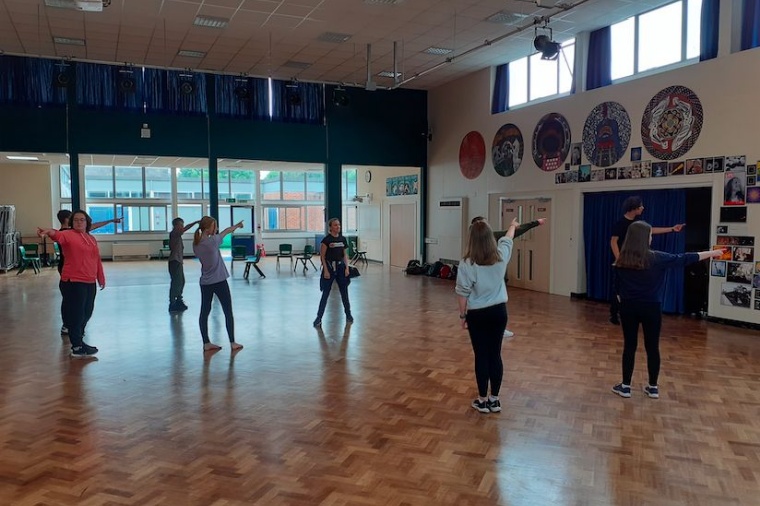 Theatre company leads inspiring Drama workshop ...
Frantic Assembly is a theatre company which has worked in over 40 countries, creating thrilling, energetic and unforgettable theatre. Their unique physical style combines movement, design, music and text. Their most notable production, in co-operation with The National Theatre, was the award-winning The Curious Incident Of The Dog In The Night-Time.
So it was with real excitement that we welcomed Crista from Frantic to school yesterday. She led a two-hour workshop for KS4 Drama students, working on a new technique they had just started in class called 'flocking'; a physical theatre term where you move in unison, keeping the shape of the flock as you move.
It was an amazing class, and we are really looking forward to seeing how the students use what they learnt in their own theatre pieces.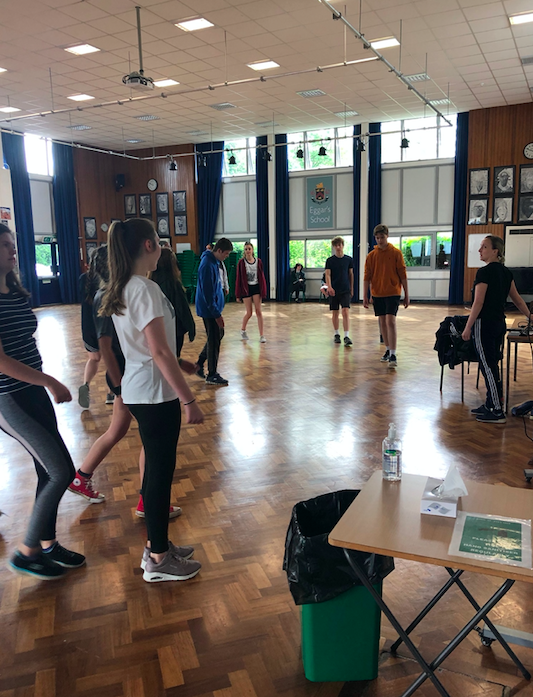 Watch this space...