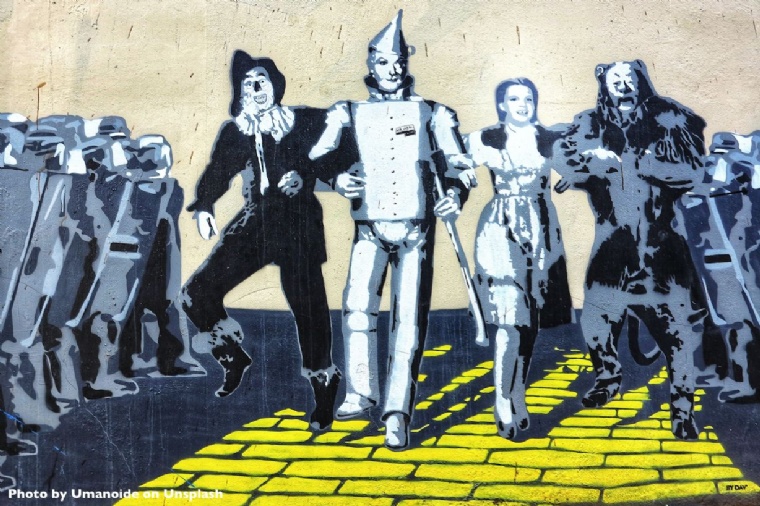 After days of speculation, the Drama Department are very excited to announce that the next upper school production will be Eggar's version of 'The Wizard of Oz'. We are very happy to have been given the go-ahead to start rehearsing ready for performances to take place in school at the end of November 2021!
With Covid-19 safety in mind, this will be a Year 9-11 production (current Years 8-10) with an opportunity for a lower school show in the summer term 2022. We are aiming for performances to take place on Thursday 25 and Friday 26 November; this may be subject to a change due to circumstances beyond our control.
Rehearsals will take place after school on a Thursday from 14:30 -16:30, increasing to a finish time of 17:00 as we get closer to the show. We will also hold a full day rehearsal in the October half term and a Saturday dress/technical rehearsal prior to show week.
If your son/daughter would like to audition for Eggar's version of The Wizard of Oz, and are able to commit to rehearsals, please ask them to sign the audition sheets in Drama Studio 1 or 2 and collect an audition speech to learn over half term. You can also print off them off in the attachment below.
Auditions will be scheduled to take place on return from half term with the majority taking place on Tuesday 10 June. Specific timings will be dependant on interest and will be announced on Friday 28 May.
Good luck to our budding stars!
@eggars

#MondayMotivation Day One of our Great House Summer Fundraising event for TEABAG. Today Monty started their journey across Ghana by rowing machine and bike! Can't wait to find out how many miles they covered... #WeAreEggars #GoForGhana https://t.co/cmlBbDZN09 5:26 PM - 04 Jul 2022

@eggars

Journalists in the making! Zack and Jonathan interviewed Tom Yendell about TEABAG, his role as one of the Trustees and the amazing work the Charity does. This is what they found out! https://t.co/Zhg2jTv5AY #WeAreEggars https://t.co/JgRneatLtR 5:06 PM - 30 Jun 2022

@eggars

Do the Maths! Year 10 students Libby, Evie, Jess and Cali took up the Alton School Maths Challenge this week. Working with four future Eggar's students from Bentley School, they tackled three rounds of very difficult problem-solving maths. They were fantastic ambassadors https://t.co/onVvrb3qcJ 10:18 PM - 25 Jun 2022
Follow Us