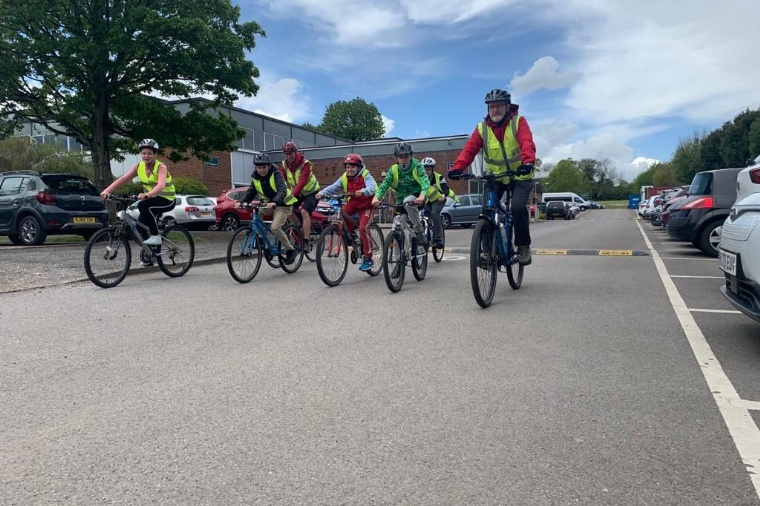 Year 7s gaining practical skills and confidence on the road
This is the fifth year that we have been able to offer Bikeability cycle training to our students. It is fully funded by HCC Road Safety Team and is carried out by Pedal Power Training who were fantastic. Thirty Year 7s have been on the course this week!
Pedal Power took out 6 groups of cyclists over the week with some fairly intensive training to achieve Level 3. This is training which develops skills for cycling on complex, busy or fast roads and junctions, sometimes with heavy traffic. It aims to give everyone the skills and confidence for all types of cycling. We are one of only a few Hampshire secondary schools that support and facilitate Level 3 training.
It has been a really rewarding few days — and quite exhausting, both in the number of miles ridden and the amount of concentration required!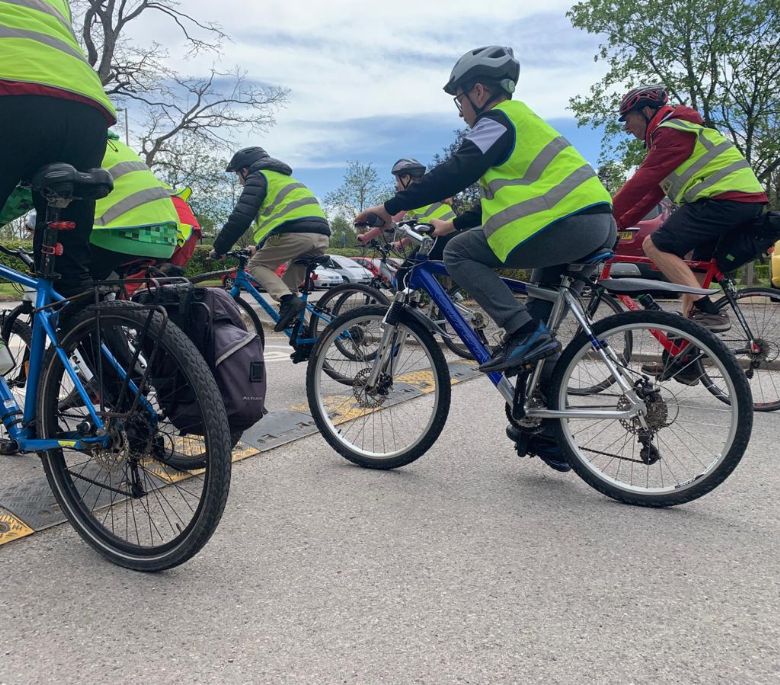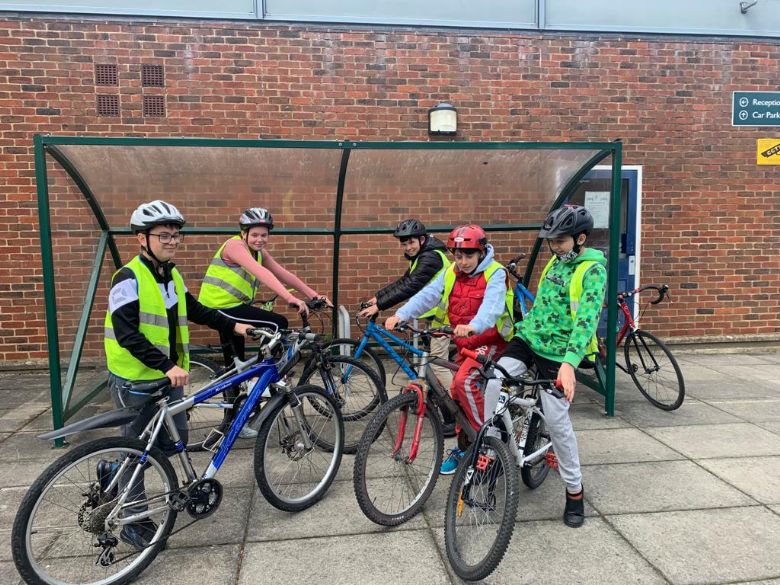 Here is a short video from Bikeability on Level 3:
@eggars

#MondayMotivation Day One of our Great House Summer Fundraising event for TEABAG. Today Monty started their journey across Ghana by rowing machine and bike! Can't wait to find out how many miles they covered... #WeAreEggars #GoForGhana https://t.co/cmlBbDZN09 5:26 PM - 04 Jul 2022

@eggars

Journalists in the making! Zack and Jonathan interviewed Tom Yendell about TEABAG, his role as one of the Trustees and the amazing work the Charity does. This is what they found out! https://t.co/Zhg2jTv5AY #WeAreEggars https://t.co/JgRneatLtR 5:06 PM - 30 Jun 2022

@eggars

Do the Maths! Year 10 students Libby, Evie, Jess and Cali took up the Alton School Maths Challenge this week. Working with four future Eggar's students from Bentley School, they tackled three rounds of very difficult problem-solving maths. They were fantastic ambassadors https://t.co/onVvrb3qcJ 10:18 PM - 25 Jun 2022
Follow Us