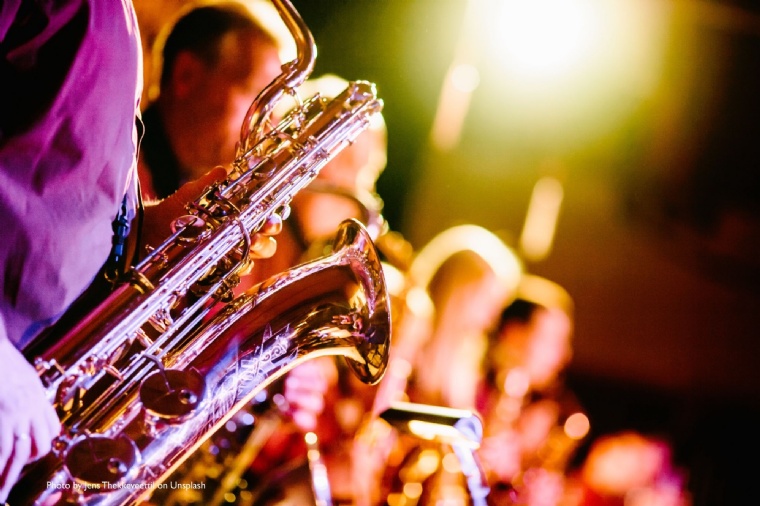 Summer term taster sessions!
As our Year 11 musicians leave at the end of May, we have some spaces available for students to learn a musical instrument.
A one-time only offer!
For the last half of the summer term, your child can receive lessons for the discounted price of just £60, which will entitle them to an individual weekly 20-minute lesson with one of our expert visiting music teachers.
There is no commitment to continue in the Autumn term, but we hope this opportunity will inspire lots more students to learn an instrument!
We have limited spaces for voice, guitar, bass guitar, drum kit, keyboard, violin, flute, clarinet, saxophone, trumpet and trombone lessons. If your child does not own an instrument, just let us know on the application form (below) and we will do our very best to source one for them.
This offer is for new students only and not available to existing music students.
Please return the completed form below to the school office for the attention of Eggar's Finance Department or email finance@eggars.hants.sch.uk.
@eggars

#MondayMotivation Day One of our Great House Summer Fundraising event for TEABAG. Today Monty started their journey across Ghana by rowing machine and bike! Can't wait to find out how many miles they covered... #WeAreEggars #GoForGhana https://t.co/cmlBbDZN09 5:26 PM - 04 Jul 2022

@eggars

Journalists in the making! Zack and Jonathan interviewed Tom Yendell about TEABAG, his role as one of the Trustees and the amazing work the Charity does. This is what they found out! https://t.co/Zhg2jTv5AY #WeAreEggars https://t.co/JgRneatLtR 5:06 PM - 30 Jun 2022

@eggars

Do the Maths! Year 10 students Libby, Evie, Jess and Cali took up the Alton School Maths Challenge this week. Working with four future Eggar's students from Bentley School, they tackled three rounds of very difficult problem-solving maths. They were fantastic ambassadors https://t.co/onVvrb3qcJ 10:18 PM - 25 Jun 2022
Follow Us