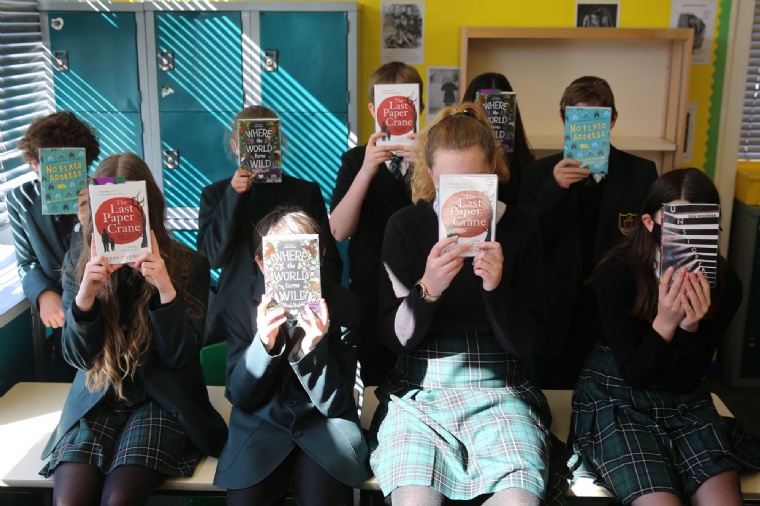 Judging duties for the Hampshire Book Award 2021 started this week and our Year 8 students couldn't wait to get started!
We are delighted to be participating in this prestigious annual literary event organised by the Hampshire School Library Service. The Award goes to the best paperback fiction title published in the previous year for the 11-14 age group.
The main aims of the Award are to promote the enjoyment of reading, support the Key Stage 3 English curriculum and to encourage students to critically assess the books and make a reasoned case in group discussion.
Our students are excited about the rich mix of books on offer and each chose a book to start their reading and judging journey. We can't wait to hear which book they think deserves the Award the most!
@eggars

Problem of the week! Please do not comment with the solution so other people can work it out too. Instead, like this post if you think you have the correct answer. The solution will be posted in the comments on Thursday at 4pm! Best of luck #UKMT #Problem #Maths https://t.co/p7WvGqGFuc 2:30 PM - 07 Feb 2023

@eggars

No one should have to face mental health problems on their own. @Place2Be are proud to partner with @GiveUsAShout to provide 24/7 support in the UK. If you're struggling, text CONNECT to 85258. Anytime, anywhere. #ChildrensMentalHealthWeek https://t.co/vuxqG2QDak 11:16 AM - 07 Feb 2023

@eggars

https://t.co/rrqJ2Hpi0e https://t.co/pFkiOYiIrK 11:14 AM - 07 Feb 2023
Follow Us