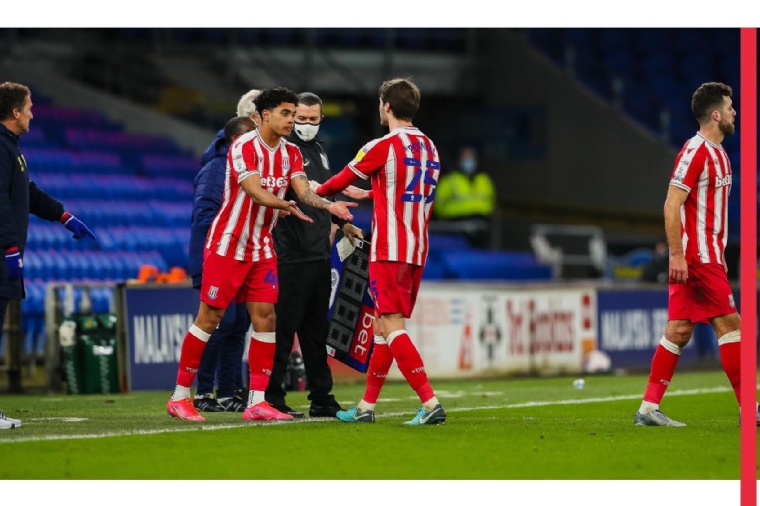 Why was Tuesday 16 March a red letter day for Chris?
Chris Norton left Eggar's in 2017 and many remember him as a very talented sportsman when he was here. His footballing skills were there for all to see. In his final two years at school he went to Southampton Football Club for two or three days a week.
This Tuesday, 16 March was an amazing day for Chris.
In the morning he was called up to the Wales U21 Squad.
In the evening he made his professional debut for Stoke City in the Championship.
Congratulations Chris!
@eggars

Don't forget for Years 7, 8 and 9 (only), it's NON-UNIFORM DAY this Friday 27 May. Only £1.00 to take part via your SCOPAY account or cash on the day. All in aid of the brilliant TEABAG! #WeAreEggars https://t.co/Ye4N4smOV1 5:41 PM - 24 May 2022

@eggars

Come and see us! Take a Guided Tour around our amazing school and see what we mean when we say #WeAreEggars. We still have some spaces for the Tours in June. Book today: https://t.co/eSIlOtZxl2 6:54 PM - 23 May 2022

@eggars

Leadership. Teamwork. Fun! Last Friday Lt Commander Russ Haines from the Royal Navy led a fabulous training day for our student leadership team. Their mobile training apparatus was very similar to a large scale Meccano set! #WeAreEggars https://t.co/9so2z6EtpV https://t.co/IIcLQgmcpn 4:15 PM - 22 May 2022
Follow Us