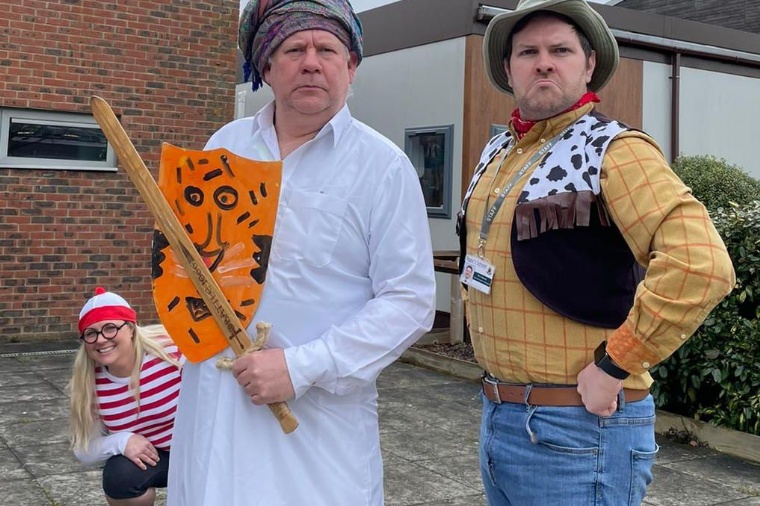 Teachers like you've never seen them before!
Today saw a very creative House Challenge! Celebrating World Book Day, teachers provided clues to a book or character during their virtual lessons. There were some amazing costumes and backgrounds which offered an interesting class dynamic!
Answers were typed into the chat function during the lesson and those that were correct earned valuable House Points.
Can you identify the books or characters?