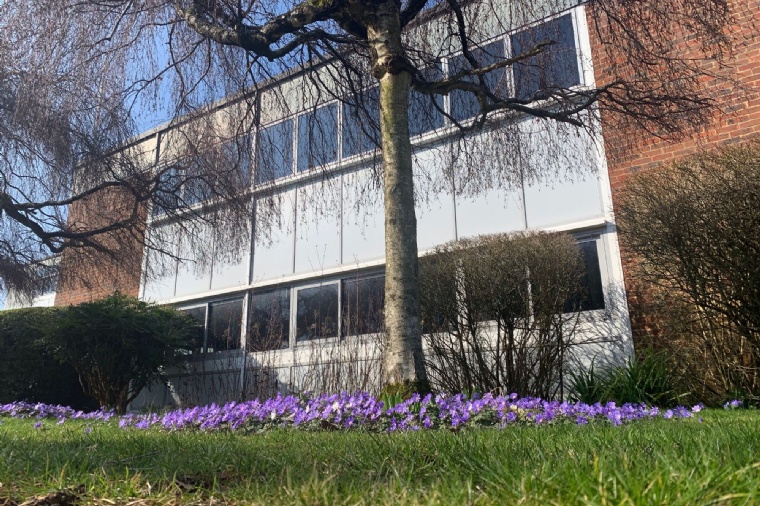 Information about testing and our return to the classroom ...
Before face-to-face teaching can resume, we are required to test all students using the Lateral Flow Testing process. Since lockdown we have been testing staff, keyworkers and vulnerable students in school using this method. However, the logistics of testing approximately 1100 people is huge and will require a significant workforce.
Therefore, from Thursday 04 March we will begin testing of all students, a year group at a time. Students will come into school for their Lateral Flow Test only and then return home to continue their virtual online lessons.
Over the course of 5 days we will endeavour to test all students. The timetable for testing will be as follows:
• Year 11: Thursday 04 March
• Year 9: Friday 05 March
• Year 10: Monday 08 March
• Year 8: Tuesday 09 March
• Year 7: Wednesday 10 March
Details about appointment times will be sent out this week.
All students will return to school for face-to-face lessons as normal on Thursday 11 March.
If you have not yet completed and returned the lateral flow testing permission for your child/ren, please can you do so as a matter of urgency by clicking on the link: https://tinyurl.com/yyb9yp3z
@eggars

#MondayMotivation Day One of our Great House Summer Fundraising event for TEABAG. Today Monty started their journey across Ghana by rowing machine and bike! Can't wait to find out how many miles they covered... #WeAreEggars #GoForGhana https://t.co/cmlBbDZN09 5:26 PM - 04 Jul 2022

@eggars

Journalists in the making! Zack and Jonathan interviewed Tom Yendell about TEABAG, his role as one of the Trustees and the amazing work the Charity does. This is what they found out! https://t.co/Zhg2jTv5AY #WeAreEggars https://t.co/JgRneatLtR 5:06 PM - 30 Jun 2022

@eggars

Do the Maths! Year 10 students Libby, Evie, Jess and Cali took up the Alton School Maths Challenge this week. Working with four future Eggar's students from Bentley School, they tackled three rounds of very difficult problem-solving maths. They were fantastic ambassadors https://t.co/onVvrb3qcJ 10:18 PM - 25 Jun 2022
Follow Us