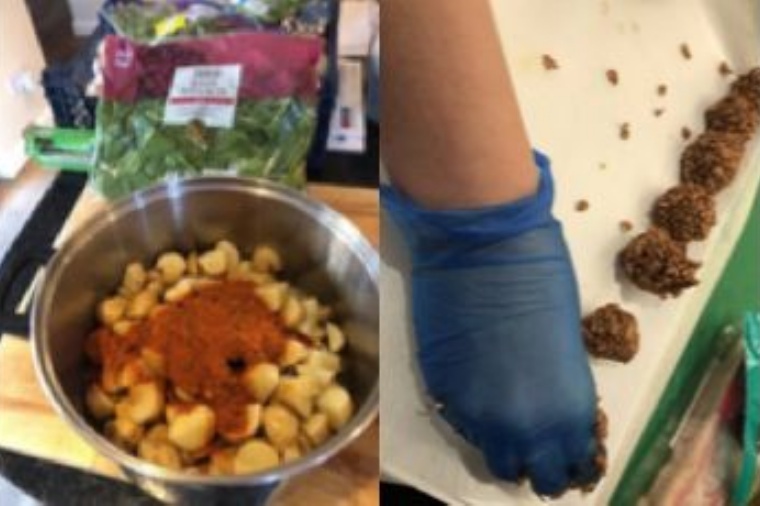 Year 10 student cooking for local COVID nurses
Chloe has not only been completing her cooking for school. She and her family have been helping to cook meals to distribute to COVID nurses. They are using ingredients from the local Community Fridge and Cupboard (surplus stock donated from both supermarkets and local people).
Chloe describes the process:
"I cooked a vegetarian curry as not much meat gets donated. First I had to make sure the kitchen was safe and clean to cook in. I carried out the checks throughout the preparation and cooking, recording everything on the safety log. There was no rush to the timings as all the elements were put together, divided into portions and sent out the next day after they had properly cooled.
There was a long list of ingredients. These included:
Cauliflowers
Courgettes
Broccoli
Parsnips
Chickpeas
Tomatoes
Red peppers
Onion powder
Coriander seeds
Cumin
Fenugreek
Garlic
Ginger
Turmeric
Cinnamon
Cloves
Bay leaf
Cardamom
Chili flakes
Black pepper
This was a very healthy dish. I was able to find out the nutritional value using the internet.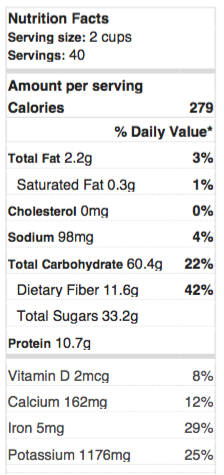 Finally, after a lot of effort the curry was ready to be portioned.
Next I made banana treats. I made sure to use a green board which is the one for fruit and vegetables. I wore blue gloves to avoid cross contamination as I portioned these treats onto a freezer tray ready to go straight into the freezer".
What a great effort Chloe! Really well done!
@eggars

We hope everyone has a happy, active Easter. Looking forward to summer activities on our return https://t.co/UM4kOigExA 6:57 AM - 01 Apr 2023

@eggars

Wishing everyone a relaxing Easter break and please read our latest newsletter. https://t.co/M6P02Ly3ch https://t.co/4EwzE5sGDt 1:02 PM - 31 Mar 2023

@eggars

End of term and our Refectory have Hot Cross Buns on offer for the students and staff. The team do an amazing job keeping everyone fed and happy at school. #easter #endofterm #WeAreEggars https://t.co/mv568iwwdw 9:25 AM - 31 Mar 2023
Follow Us