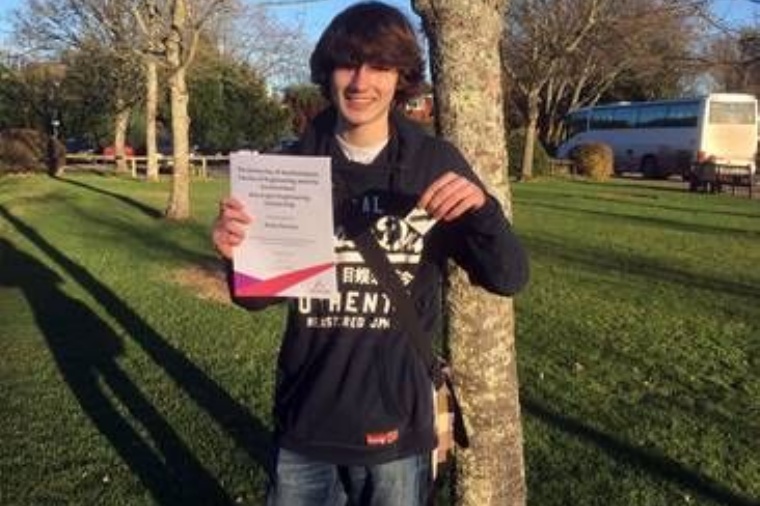 One of only 287 scholars this year ...
A Year 11 student last year, Roan came back to Eggar's this week to collect his Arkwright Scholarship certificate and badge.
This year COVID-19 posed a number of challenges for the nationally recognised Arkwright Scholarship programme. They started the year intending to award 500 scholarships. After lockdown and the cancellation of the university interviews, the fundraisers did a remarkable job to secure support for 287 scholarships. In our area Arkwright anticipated more than 40 new scholars but in reality it ended up with 25. This means that Roan did extremely well to achieve this accolade during these difficult times.
Mr Waite, Curriculum Leader for Design and Technology explained the scheme and its benefits. 'The Arkwright Scholarship offers some amazing support for our top students as they study and work towards a career in engineering,' he said. 'The rigorous application procedure normally includes a two-hour exam and an interview at a designated university. This year, due to COVID 19, applicants had to prove themselves through a tough application procedure. I am so proud of Roan. He has worked hard in Design & Technology throughout his time at Eggar's and has proved himself to be an extremely competent Technologist. He deserves this accolade and we wish him well in his future career in Engineering'.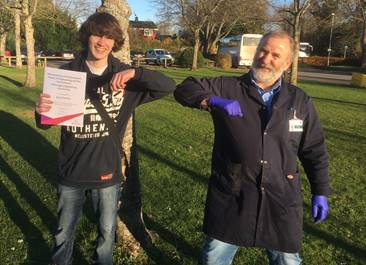 Two Engineers, One young and one slightly older. Roan and Mr Colin Evans