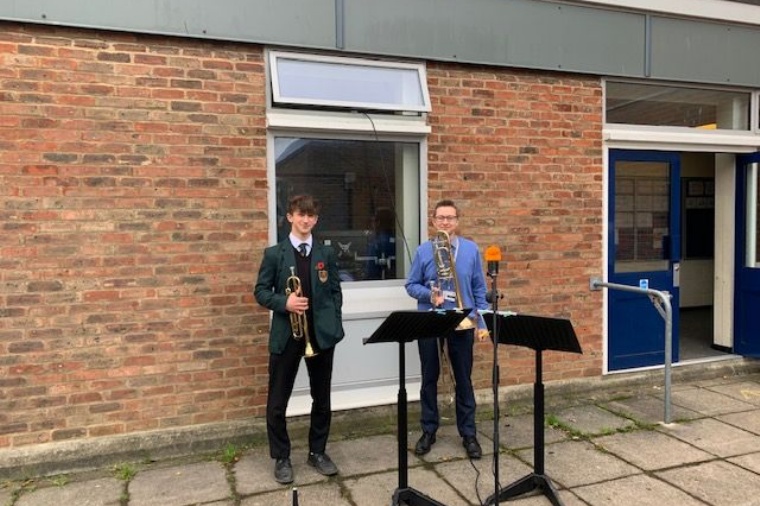 On Armistice Day, lest we forget ...
The whole school fell silent at 11.15 for a 2 minute silence this morning, slightly delayed from the normal 11.00 because of our staggered breaks and lunches.
The Last Post is played around the globe and for many it is the sound of Armistice Day. This year Matt C from Year 11 played the iconic music alongside Mr Farris. The long, lone notes were as haunting as they were moving.
This year marks 100 years since the burial of the unknown warrior at Westminster Abbey and 75 year since the end of World War Two.