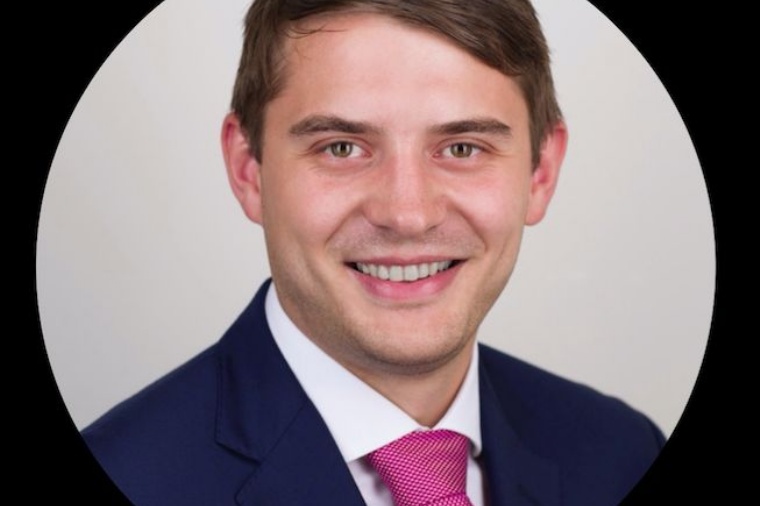 Introducing Eggar's Alumni: Joe Trigg
We're delighted to share another 'Day in the Life' of one of our illustrious alumni. Joe left in 2007 and is now working at BNP Paribas as a Treasury Dealer.
What might you do in a typical day of work?
I'm typically up at 5:30 in the morning – a lot earlier than my school days! I'll head onto the trading floor at around 7am, to review the overnight news and market moves and drink my bodyweight in caffeine. From then until the markets close at 5:30, every day is different – from helping with long term projects, trading the various market events or working in a group to understand the latest Bank of England minutes. After reviewing my Profit and Loss (hopefully positive!), I like to pop to the gym.
What do you enjoy most about your job?
The beauty of working in finance is the variety – no two days are the same and there are always opportunities and new experiences to keep things from getting stale. I also really enjoy that things I was taught way back at school or university pop up from time to time – there is a culture in the financial world of needing to be constantly learning and adapting, so both personal and professional development is every present.
What experience and qualifications do you need to do your job?
I had a background in Maths and Economics from school and university but the important thing to stress is the variety of backgrounds in finance. I've worked with graduates from nearly every background – even those that left school after college without postgraduate study.
In the financial world, the barriers are less who you know but what you can bring to the table. What is your value add? Someone with a passion for politics might be able to decipher the UK Budget or a background in coding and IT could help build a new trading system – so long as you are keen, hardworking and willing to keep going even during times of stress or nerves, there is a career for you in finance.
What challenges have you faced in your career so far, and how have you overcome them?
Working in such a competitive industry, rejection and failure are both common and the nature of the job. The trick is to take each setback not as a closed door but a learning opportunity – could approach that better / what can I take from it? My next big goal is to work internationally – to take my experiences in the UK and see what I can add to them from a totally different culture.
What is one piece of advice you would give to current students?
Keep your mind open for opportunities, everyone has a different career path, but what the majority of successful people have in common is that when the perfect chance appeared they were ready to take it.
Other 'Day in the Life of' stories...
Check out some other real-world experience of what life after school can be like. From lead nurse to poet, our alumni are a talented bunch! Find out more here!
@eggars

Come and see us! Take a Guided Tour around our amazing school and see what we mean when we say #WeAreEggars. We still have some spaces for the Tours in June. Book today: https://t.co/eSIlOtZxl2 6:54 PM - 23 May 2022

@eggars

Leadership. Teamwork. Fun! Last Friday Lt Commander Russ Haines from the Royal Navy led a fabulous training day for our student leadership team. Their mobile training apparatus was very similar to a large scale Meccano set! #WeAreEggars https://t.co/9so2z6EtpV https://t.co/IIcLQgmcpn 4:15 PM - 22 May 2022

@eggars

It's Fri-YAY and we're celebrating a brilliant Year 8 trampolinist! Abi not only won GOLD in the Regional Challenge Cup Qualifier for Double Mini Trampoline (Level 1) but she also qualified for the next round! Congratulations Abi! #NumberOne https://t.co/hCOfKitPxk 4:12 PM - 20 May 2022
Follow Us