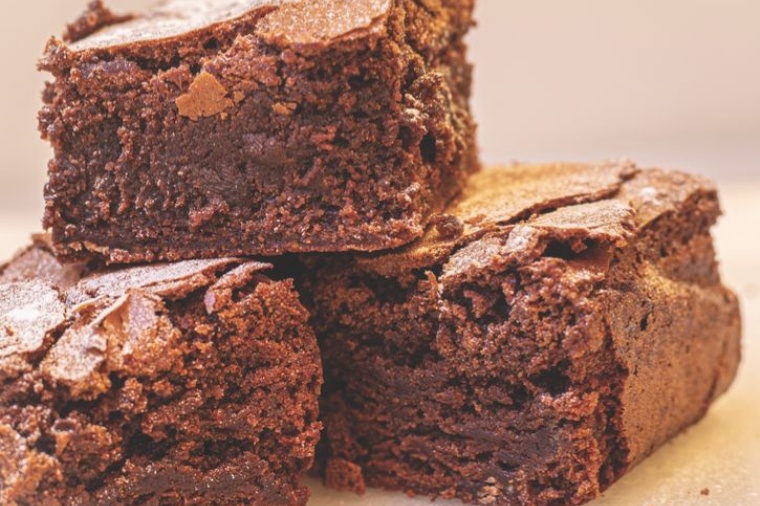 Orange chocolate brownies!
Straight from The Great Eggar's Cookbook, why not give these delicious brownies a try? They only take an hour to make and bake. A perfect way to celebrate a new term!
You can print out the recipe below or better still ... you can buy your own copy of The Great Eggar's Cookbook and enjoy this and the many other fabulous recipes in it.
An order form is also below.
Enjoy!
Serves 10
Ingredients
200g chopped butter
200g roughly chopped dark chocolate
Zest of 1 orange
4 large eggs
350g caster sugar
100g plain flour
50g cocoa powder
100g orange matchsticks/chocolate
Method
1. Heat the oven to 180C and line a 24 x 20cm brownie tin with baking parchment.
2. Place the butter, dark chocolate and orange zest in a non-stick saucepan and melt over a medium heat, stirring every so often until smooth. Be careful not to overheat.
3. In a separate bowl whisk the eggs and sugar together with an electric whisk until pale in colour, has doubled in volume and leaves a trail when the beaters are lifted.
4. Gently stir the egg mixture into the cooled chocolate mixture.
5. Sift the flour and cocoa in to the bowl, stir in with a metal spoon, then add the orange chocolate. Stir again.
6. Pour the mixture in to the baking tin and bake for 35-40 minutes.
7. Cool in the tin, then cut in to squares.