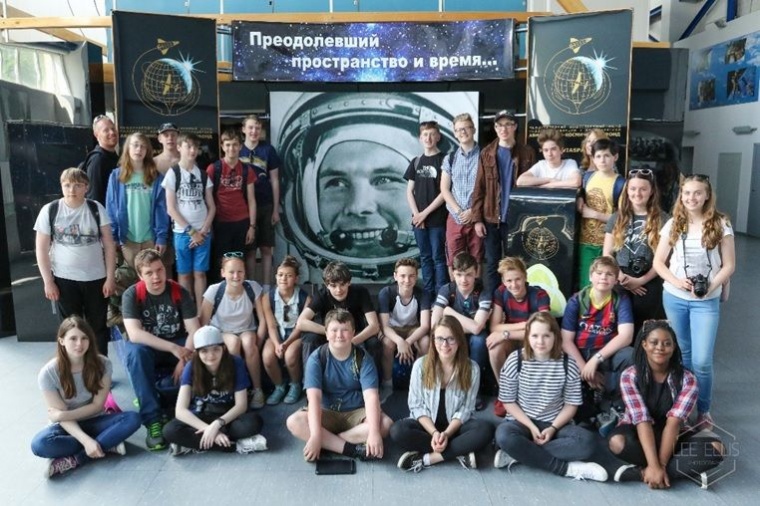 Eggar's students visit Russia
On the 27th May 2016 57 Eggar's students and 7 teachers embarked on a once in a lifetime trip to Moscow. The trips main focus was to explore the history of Russian Space Travel and highlighted by our trip to Star City, the training center of our very own Tim Peake. The 7 day experience was one that has left many imprints in out students' memories and will hopefully inspire the next generation of UK astronauts.
Not only did students get to see the training simulators used to launch and dock at the ISS, but also lifesized suimulators of the old MIR space station and the Russian pods up on the ISS. We were also very fortunate to meet three Russian Cosmonauts during our time, Alexander Volkov, Sergie Volkov (Father and son) and Alexandr Samokutyae, and we even managed to try on a space suit that has been into space. All three have spent time on board a space station and the tales and insights to the future of the ISS and space exploration was nothing short of inspirational for the students.
Whilst space and the Science behind the Russian projects was the main focus of the trip, Eggar's students also explored the historical aspects of Moscow. Visits to the Kremlin, St Basils Cathedral, Tomb of Lenin, Changing of the Guard at the Tomb of the Unknown Soldier, Christ the Saviour Church, The Exhibition Park and the War Memorial Museum were just some of the other activities that we did.
Many thanks need to go to Derbyshire County Council for their assistance in organising the Visa's and paper work required to get this trip approved. Also to our Space master class Russia hosts, Alexandr Martynov and Anna Martynova, and local Alton company Clarcor for their sponsorship.
As a school, Eggar's are already looking forward to taking the next group out in 2018 to experience this truly remarkable city.
Students outside St Basils Catherdral
Students with Cosmonaut Alexander Volkov