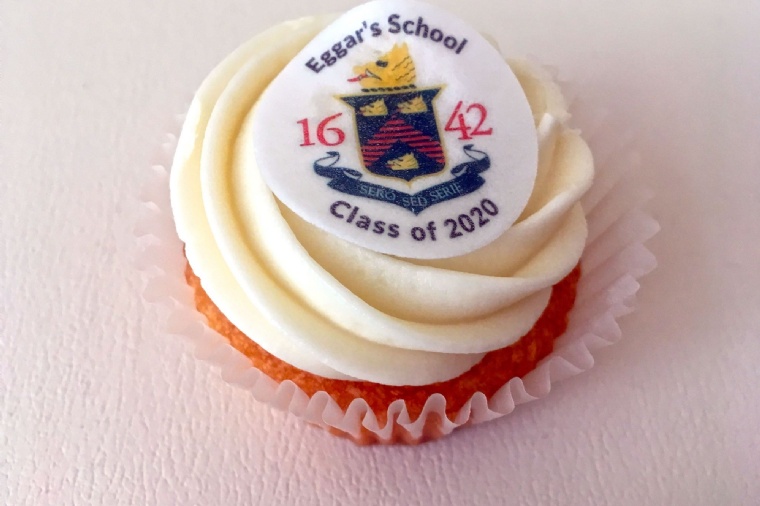 GCSE Results: Class of 2020 return to school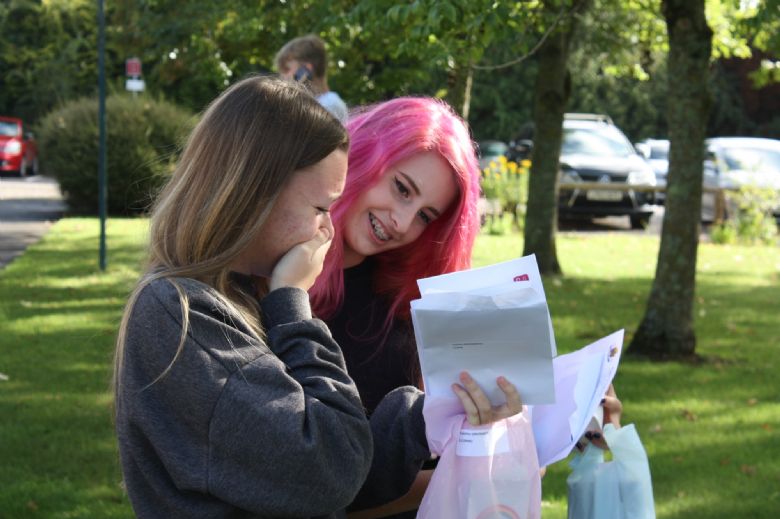 It was a joy and a pleasure to see our Class of 2020, renamed our 'Heroes of 2020' in school last Thursday. After experiencing such an unusual final 5 months since lockdown, nervous and excited students collected their GCSE results together with cards, gifts, homemade jewellery, poems and mementoes from their teachers. Each tutor group arrived within an assigned window of time, entering the main hall following Covid-safe procedures. Students received loud cheers and enthusiastic applause from the many staff gathered outside, keen to make the day as special as possible.
After the debacle of the last 7 days with the examination process being changed by Government ministers, it was lovely to see everyone with such happy faces. They had been working unbelievably hard during Year 11 before lockdown and it was a delight to see them pick up the fruits of their labour, their Centre Assessed Grades.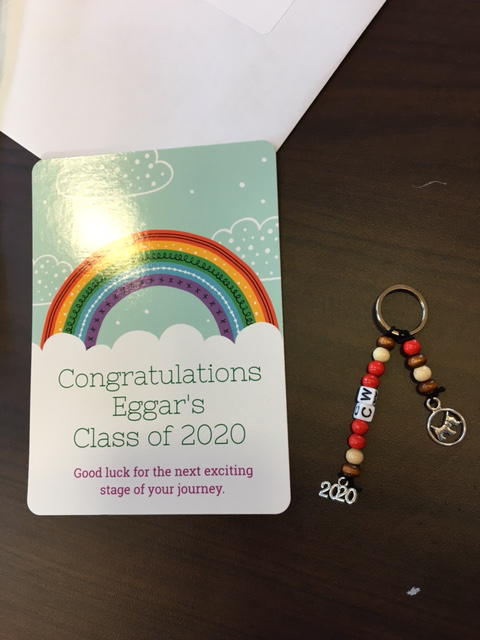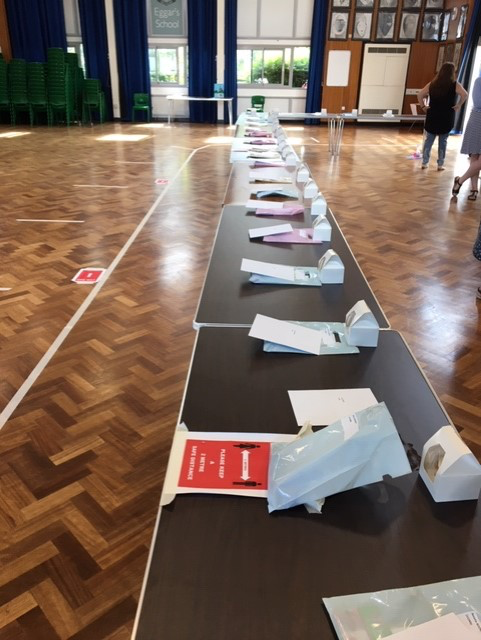 In particular the following students achieved some stunning GCSE results:
• Douglas Randall with 9 Grade 9s and 3 Grade 8s
• Kathryn Henderson with 9 Grade 9s, 1 Grade 8 and 1 Grade 7
• James Beeston with 7 Grade 9s, 2 Grade 8s and 3 Grade 7s
• Samuel Dolby with 7 Grade 9s, 2 Grade 8s and 2 Grade 7s
• Dexter Angell with 6 Grade 9s, and 4 Grade 8s
• Catherine McKenzie with 6 Grade 9s, 2 Grade 8s and 1 Grade 7
• Harry Osborn with 5 Grade 9s, 4 Grade 8s, 2 Grade 7s and 1 Grade 6
• Sia Pandey with 5 Grade 9s, 4 Grade 8s and 1 Grade 7
• Eleanor Roberts with 5 Grade 9s, 4 Grade 8s and 1 Grade 7
• Eleanor Walters with 4 Grade 9s and 5 Grade 8s
Best progress was made by Anna Morris, Ella Perryman, Katherine Jackson and Ellen Miller.
Mr Sullivan said, 'I am so proud of this Year Group. They had worked incredibly hard until they were all sent home for lockdown and today, finally, they got their just rewards. There were some fantastic results achieved and thoroughly deserved. I would also like to thank all the staff who worked so hard to support the students in achieving these excellent results this year.'
Congratulations to everyone!
Just a few of our Heroes of 2020 ...