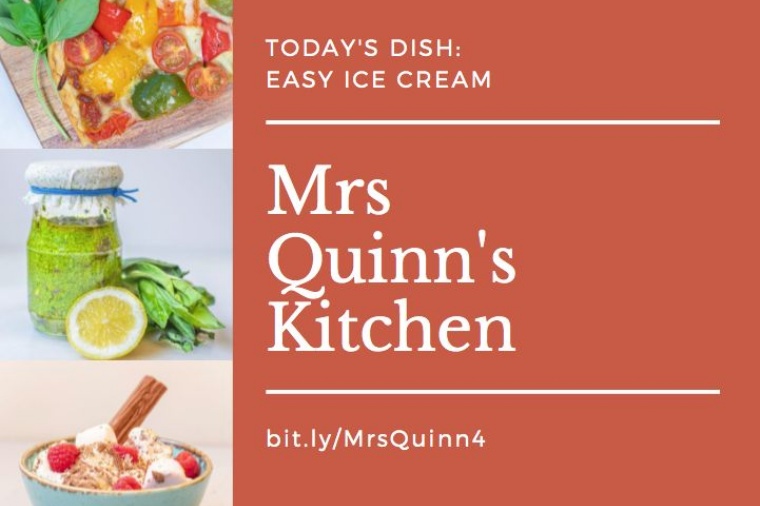 Another burst of summer and Eggar's Unplugged this week has prompted Mrs Quinn to demonstrate the art of making ice cream. And the very good news is that you don't need an ice cream machine to do it.
Just you and 3 or 4 ingredients will give you a delicious alternative to shop-bought ice cream.
Recipe for the ice cream:
• Double cream 1/2 can (200g)
• Sweetened condensed milk
• 1 tablespoon of Vanilla essence/paste
Add any 1 flavour:
100mls strong coffee
150g of Chocolate chips 2 or 3 chopped up candy bars
100g Raspberries or Strawberries
2 tablespoons of Cocoa powder.
For the method please click on either of the above links.