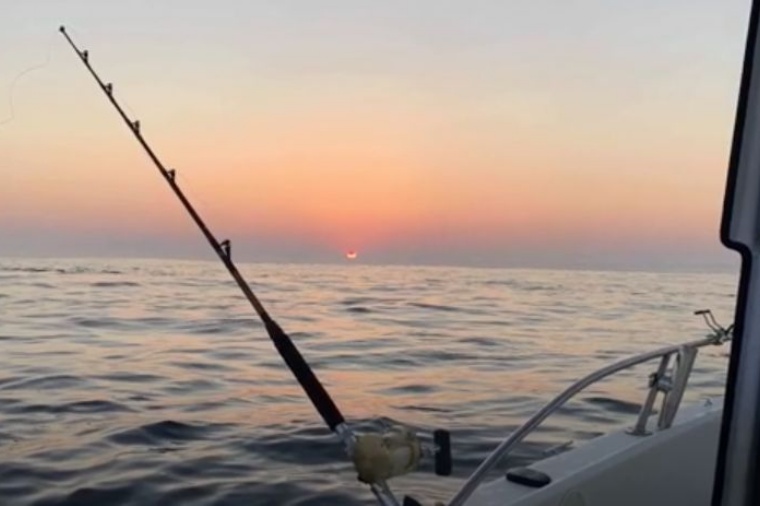 Spotlight on Music Home Learning ...
Just when you thought it was safe to go back in the water ...
Take a look at Edward's amazing movie he made for a Year 8 Home Learning Music task.
Using the theme music from the 2014 science fiction film Interstellar, students were asked to create a storyboard for a made-up movie to go with it.
Edward decided to actually make the movie!
Edward (8SRC) filmed a recent fishing trip with his dad, including lots of photographs. The result is a 5 minute movie with a haunting soundtrack.
Congratulations Edward!
@eggars

Do the Maths! Year 10 students Libby, Evie, Jess and Cali took up the Alton School Maths Challenge this week. Working with four future Eggar's students from Bentley School, they tackled three rounds of very difficult problem-solving maths. They were fantastic ambassadors https://t.co/onVvrb3qcJ 10:18 PM - 25 Jun 2022

@eggars

It's Fri-YAY and we're celebrating Matt D and his performance at the National Schools Biathle last weekend. He was placed 2nd in the Year 7 Boys race. (Biathle is an event that can involve a runswimrun course, or simply a swimrun course). #SoundsExhausting #GoMattGo https://t.co/pIe7RXQUpa 6:00 PM - 24 Jun 2022

@eggars

All rounders! Year 9/10 girls continued their strong rounders season yesterday with a 9.5 to 8 win against Alton School. The team were led to victory by Gemma (Batter of the game) and Charlotte (Fielder of the game). #WeAreEggars #GreenArmy https://t.co/nJ2EQkRBBx 3:38 PM - 23 Jun 2022
Follow Us