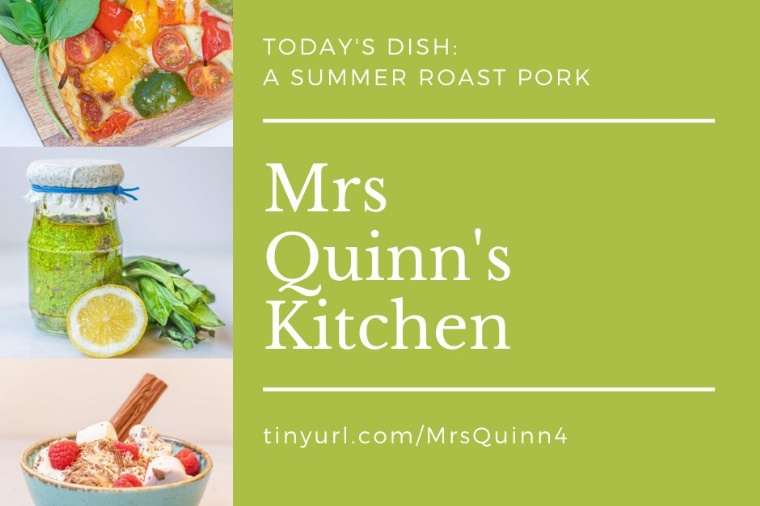 Another great video from our very own Masterchef
This week Mrs Quinn demonstrates the art of roast pork with a summer twist in under 11 minutes.
Take a look here
Mrs Quinn takes you through the whole process - from preparation of the meat to making the herby rub. There will be crackling! It looks delicious.
Why not give it a try!
Recipe for the rub
2kg bone-in or boneless pork shoulder (fresh picnic), tied 1/2 cup.
Fresh sage leaves 1/2 cup
Fresh rosemary leaves 1 tbsp
Whole black peppercorns 2 tbsp
Fennel seeds 2 tbsp
Coriander seeds 1 tsp
Crushed red pepper flakes
Zest of 1 lemon
4 or 5 garlic cloves, grated or mashed to a paste
2 tbsp of salt water, as needed
And if you enjoyed this episode, why not try Mrs Quinn's flaky pastry...which leads to SAUSAGE ROLLS! What's not to like...