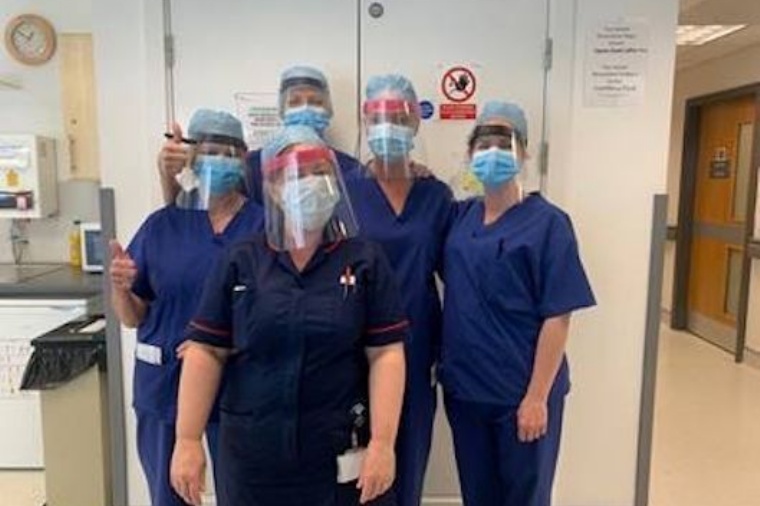 The Design & Technology staff from Eggar's School started their 3 person production line last week. Mr Waite, Mr Bowen and Mrs Quinn having been working flat out since then, making between 70 and 80 face shields a day!
Most of the shields are going out to Hampshire health care facilities, however some have gone further afield - we think the furthest is Cheshire.
Mr Waite comments: "The response has been overwhelming. We have received orders from a variety of sources, from social media to word of mouth. We have supplied hospitals, surgeries, private health care workers, chemists and many others. The orders keep coming in. There seems to be a desperate need out there, especially for smaller surgeries and health centres
We have had feedback from the General Hospital in Southampton that (our shields) are better than some they have seen in terms of the visor covering the whole of the face, as well as it being a perfect distance from the face (Close enough for protection but far enough away to wear glasses too)"
Here are a few of the grateful recipients.
Above top is the nursing team on the high dependency ward at Lymington Hospital wearing Eggar's face shields. These nurses are on the front line, directly looking after Covid-19 patients who have been arriving from Southampton General Hospital over the last few weeks.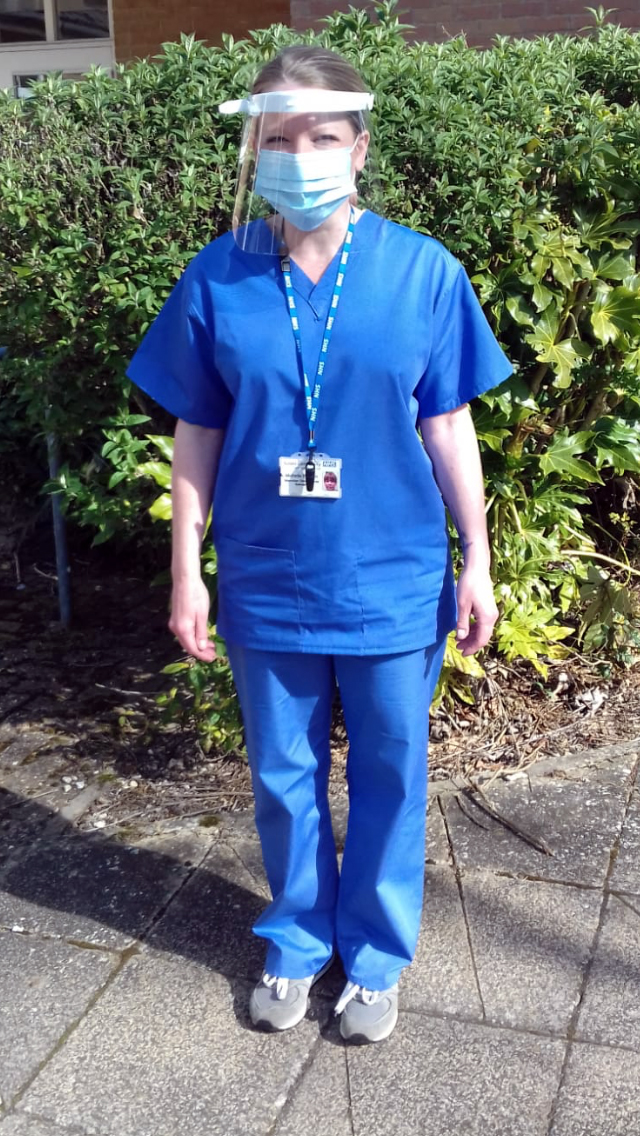 Above: A Clinical Nurse Specialist at Macmillan Palliative Care, Midhurst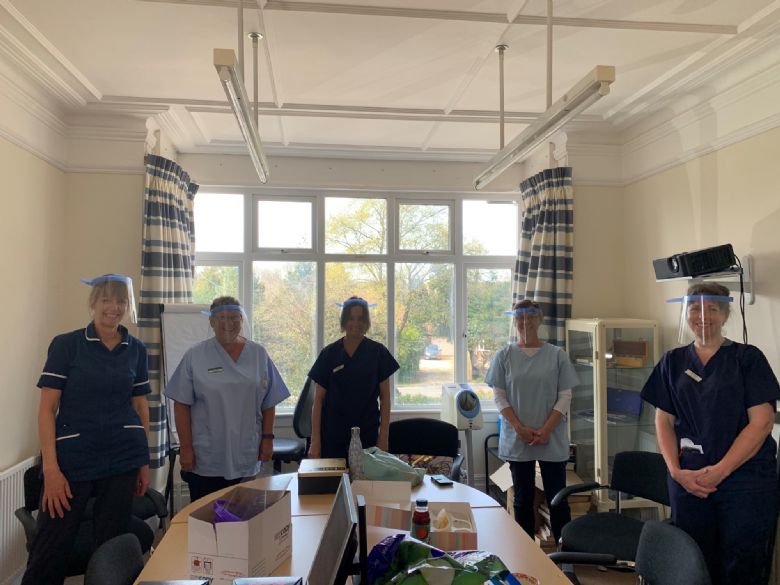 Nurses at the Lavant Road Surgery in Chichester wearing our PPE. An Eggar's alumni, Ciara is now the Practice Manager there and made contact with us requesting PPE for her team.