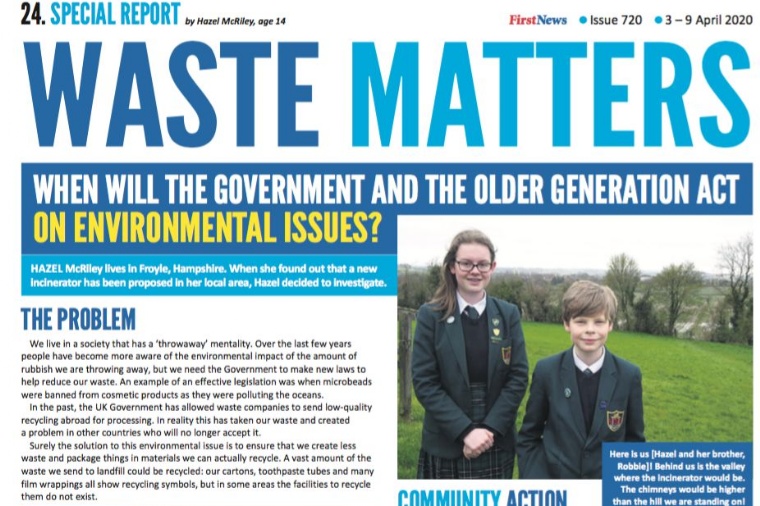 Hazel reveals fantastic journalistic flair in First News article...
First News is a UK national newspaper for young readers and is published in full colour every Friday. It aims to present current events and politics in a child-friendly format, alongside news on entertainment, sport and computer games. Published since 2006, it has a massive circulation of 79,362.
Our amazing Hazel M in Year 10 has been incredibly active in developing her journalistic skills and her full page article has been published this week in the paper! It focuses on plans to build an incinerator in Alton and the issue of waste management.
Congratulations Hazel! We're really proud of you.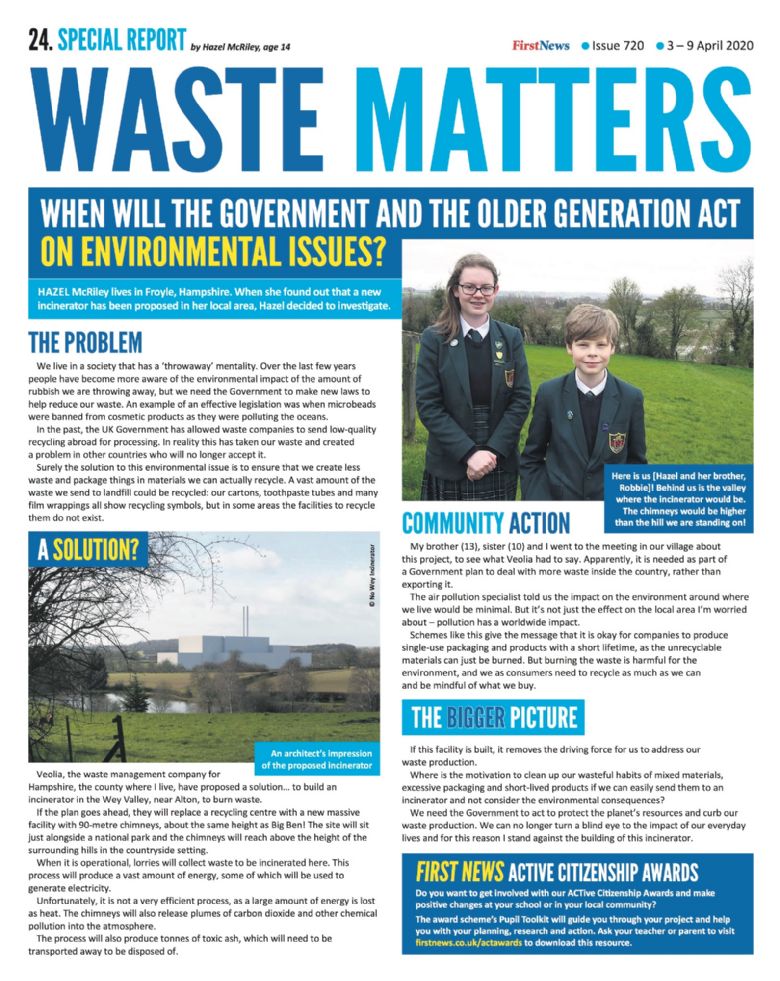 @eggars

Problem of the week! Please do not comment with the solution so other people can work it out too. Instead, like this post if you think you have the correct answer. The solution will be posted in the comments on Thursday at 4pm! Best of luck #UKMT #Problem #Maths https://t.co/p7WvGqGFuc 2:30 PM - 07 Feb 2023

@eggars

No one should have to face mental health problems on their own. @Place2Be are proud to partner with @GiveUsAShout to provide 24/7 support in the UK. If you're struggling, text CONNECT to 85258. Anytime, anywhere. #ChildrensMentalHealthWeek https://t.co/vuxqG2QDak 11:16 AM - 07 Feb 2023

@eggars

https://t.co/rrqJ2Hpi0e https://t.co/pFkiOYiIrK 11:14 AM - 07 Feb 2023
Follow Us