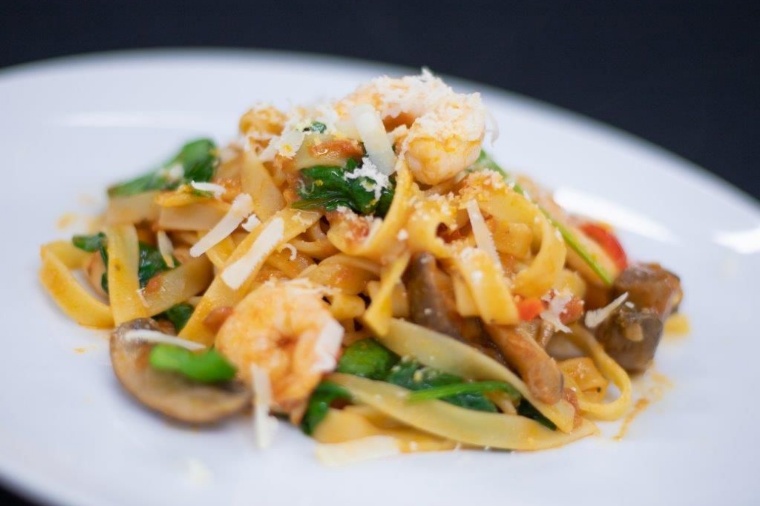 Tasty flavours to help you through the next few weeks!
Some classic pasta ideas from Mrs Quinn. Go on! Give one a try!
Method: Heat 1 tablespoon of oil or butter (any type) in a large sauce pan. Add 1 chopped onion of any kind. Saute for 3 minutes until soft. Add any herbs or garlic that you may have and continue to stir over a low heat until fragrant. Add the base of your sauce to the pan and a stock cube of your choice (if you have one), then simmer on low for 20 minutes to develop the flavour.
Meanwhile heat a saucepan of water (enough to cook your pasta in). As it begins to boil add a teaspoon of salt, wait until it has dissolved and add your pasta. Cook using the packet instructions. Reserve 1/2 a mug of pasta water and add to your sauce. Season the sauce to your liking and once the pasta is cooked add it straight to the sauce, mixing well.
Serve with a small grating of cheese.
Flavour Combinations:
Tomato and Herb (serves 4)
2 tablespoons oil/butter
1 onion (any kind), chopped
2 cloves of garlic, crushed
2 teaspoons of fresh or dried herbs such as basil, thyme or oregano.
1/2 teaspoon of Chilli Flakes (optional)
1 stock pot/cube
2 can tomatoes (base)
450g dried pasta
Garlic Mushroom and Thyme (serves 4)
2 tablespoons oil/butter
1 onion (any kind), chopped
2 garlic cloves, crushed
2 teaspoons of fresh or dried thyme
250g mushrooms, sliced
1 stock pot/cube made up into 400mls of liquid (base)
125mls of cream or milk (add this at the very end)
salt and pepper.
450g dried pasta