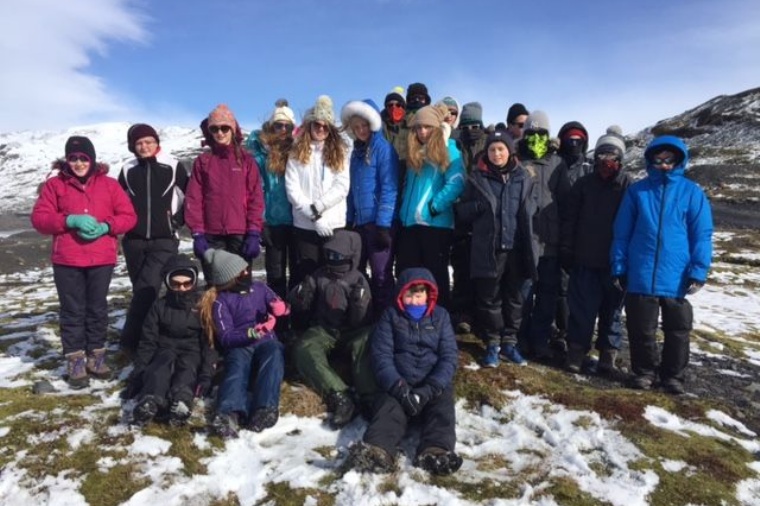 Eggar's Iceland Trip 2016
40 students enjoyed a fabulous 5-day Icelandic adventure during the Easter holidays. It didn't take them long to realise that Iceland really is geography in action! From secret lagoons and geyzers to hidden waterfalls and the northern lights, the students experienced a huge variety of breathtaking scenery and astonishing views.
Read eggarsiceland16 the blog which records their impressions of this beautiful island and their memorable trip.
@eggars

#MondayMotivation Day One of our Great House Summer Fundraising event for TEABAG. Today Monty started their journey across Ghana by rowing machine and bike! Can't wait to find out how many miles they covered... #WeAreEggars #GoForGhana https://t.co/cmlBbDZN09 5:26 PM - 04 Jul 2022

@eggars

Journalists in the making! Zack and Jonathan interviewed Tom Yendell about TEABAG, his role as one of the Trustees and the amazing work the Charity does. This is what they found out! https://t.co/Zhg2jTv5AY #WeAreEggars https://t.co/JgRneatLtR 5:06 PM - 30 Jun 2022

@eggars

Do the Maths! Year 10 students Libby, Evie, Jess and Cali took up the Alton School Maths Challenge this week. Working with four future Eggar's students from Bentley School, they tackled three rounds of very difficult problem-solving maths. They were fantastic ambassadors https://t.co/onVvrb3qcJ 10:18 PM - 25 Jun 2022
Follow Us