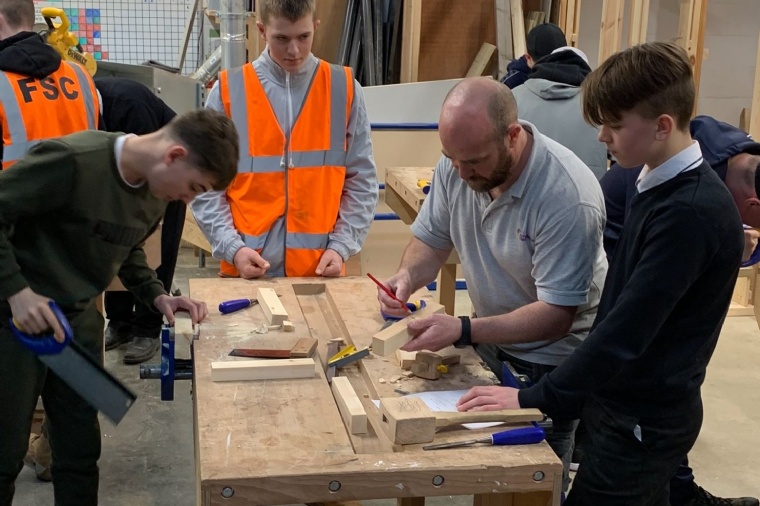 A tour and taster session gives a glimpse into a possible new career
Basingstoke College of Technology's (BCoT) and Future Skills Centre (FSC) in Bordon welcomed our students and others from neighbouring schools to learn more about courses and careers in construction.
The £3.8 million FSC centre opened in 2017 and offers a wide range of specialist construction courses, designed to meet the needs of employers in the construction industry.
There were taster sessions and an introduction into the construction sector. This included a presentation and tour of the FSC's industry-standard facilities before taking part in a hands-on task under the supervision of the tutors and current full time students.
The students had the opportunity to meet with various employers who were able to tell them about the work that they did, the training programmes they offered and the characteristics and qualifications they looked for in a potential employee.
Steve Gilder, Manager of the FSC said: "The day was a terrific success, all were engaged and a number of the students in attendance said that they would research the construction sector in more depth, and consider enrolling onto construction courses at the FSC when they finished at school."