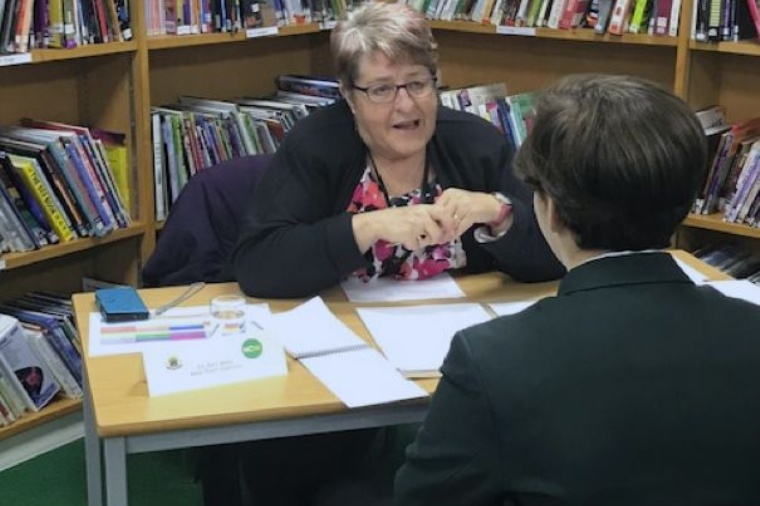 307 mock interviews, 23 volunteer interviewers ... and 1 MP!
National Careers Week is a celebration of the very best of careers guidance and employment opportunities available across the UK – and it proved to be another incredibly busy and fulfilling week for the whole school.
There were over 305 mock interviews for Years 8 and 10, with the 23 interviewers coming from a wide variety of backgrounds including finance and investment, engineering, HM coastguard, accountancy, firefighter, university and college staff. We were delighted to welcome back many alumni who volunteered to be both interviewers and presenters throughout the 5 days.
The series of mock interviews proved to be a real learning experience, to not only find out what an interview feels like but also to better understand possible career choices. Every student who took part wrote a personal statement which formed the basis of their 10 minute interview.
There was also one MP present! Damian Hinds returned to lead an assembly where he talked to over 200 Year 7s about his own career and bravely took questions put to him by the audience.