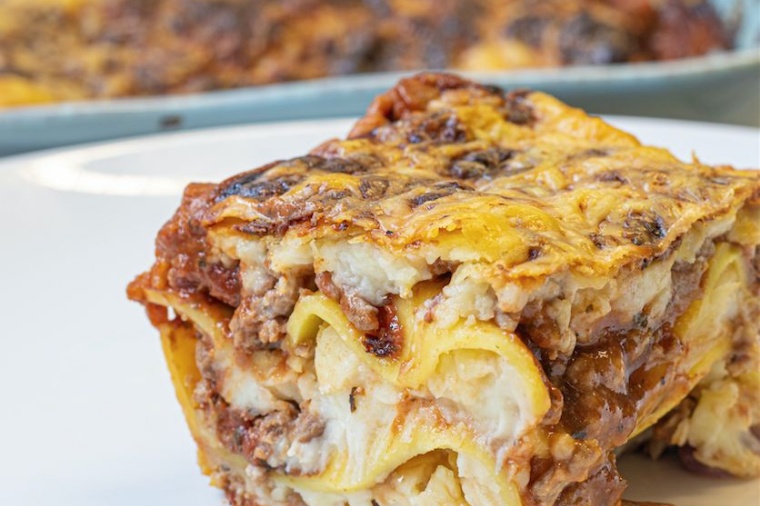 Impress your mum with a 2 course meal on March 22
For Mother's Day, we have the perfect combination of a delicious beef lasagne and a taste of the 80s with our retro pudding - Ambrosia Dessert!
Get your apron and chef's hat on and try these tasty (and easy) recipes! They are just a taster from The Great Eggar's Cookbook - 156 pages of culinary delights which is out NOW! You can print off the recipe below or better still, buy the Cookbook and enjoy all the other recipes in there. It can be ordered for only £10.00 using the Order Form below!
Beef Lasagne for Mother's Day!
Serves: 6
Mince Sauce Ingredients
2 tbsp for oil
1 onion, chopped
3 cloves garlic, crushed
1kg 5% beef steak mince
2 tsp mixed italian herbs
2 beef stock cubes, crushed
1 can of chopped Tomatoes
1 can of tomato passata
Salt and pepper, to taste
Béchamel Sauce
500mls milk
50g butter
50g plain flour
Salt and pepper, to taste.
250g edam cheese, grated
8 fresh or dry lasagne sheets
50g parmesan cheese for topping (optional)
For the mince sauce, heat the oil in a frying pan and cook the chopped onion on a low heat for 3 minutes then add the crushed garlic. Gently cook together until the onions are soft, careful not to burn the garlic.
Tip in the mince and using a wooden spoon stir and break up the lumps. When the mince is mostly broken down add in the 2 tsp mixed Italian herbs and the 2 beef stock cubes. Stir until combined.
Add the can of tomatoes and the passata, stir and add salt and pepper. Bring to the boil and let simmer for 30 minutes to an hour while you make the Béchamel Sauce.
For the Béchamel Sauce, place butter in a saucepan and melt. Add the plain flour and stir continuously until a paste forms – this is called a roux. Continue cooking for 2 minutes. Add the milk to the roux gradually, stirring as you go, until you get a smooth sauce. Cook for 5-10 minutes, stirring continuously, until the sauce has thickened. Season to taste.
Once happy with the flavour of the mince and Béchamel Sauce, begin to assemble the Lasagne. Use a square or rectangle oven proof dish - about 20x30cm. There is no need to grease this dish. Place one third of the mince sauce on the bottom of the dish spreading it out flat, then cover with one third of the béchamel and one third of the cheese. Cover this layer with sheets of lasagne (about 2 or 3 should cover it) then on top of the lasagne repeat the layering of the mince, béchamel and cheese. Add another layer of lasagne sheets and finish with a layer of mince, béchamel and cheese.
Sprinkle the top of the lasagne with parmesan if using.
Bake in a hot oven for 30-35 minutes until golden and brown on top and pasta is cooked through. Once cooked let sit for 10 minutes to set so that it does not ooze as you serve it! Serve with fresh greens.
And for pudding ... Ambrosia Dessert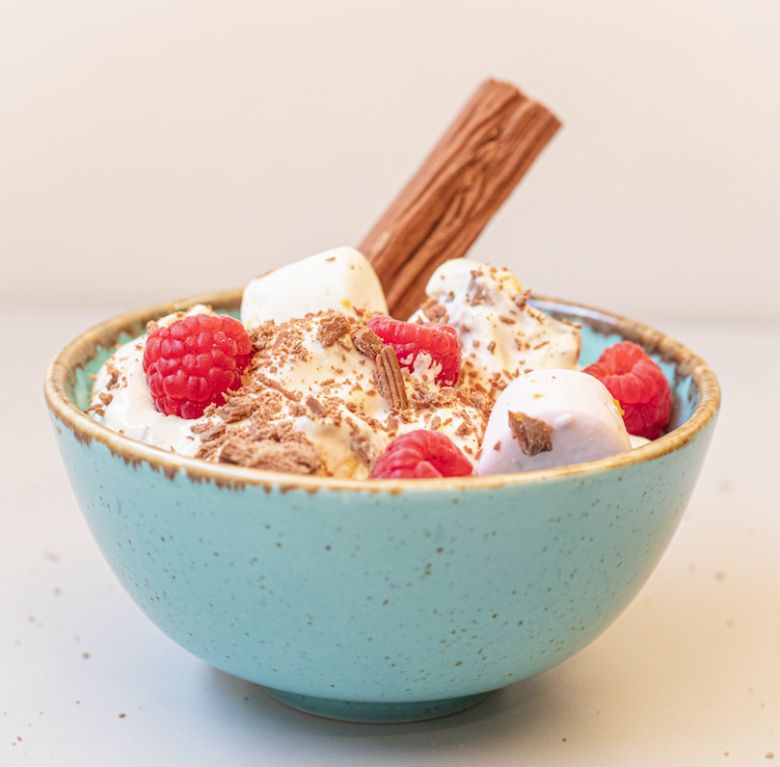 Ingredients (Serves: 12)
350ml of cream
800g of yoghurt (berry flavour or plain!)
A punnet of blueberries and a punnet of raspberries (or any of your favourite berries!)
1 packet of marshmallows, roughly chopped
2 Crunchie bars (or your favourite chocolate bars), roughly chopped
1 Flake bar
Method
Whip cream to soft peaks, then add yoghurt and mix together.
Chop marshmallows and chocolate, add to cream mixture, and mix.
Add your chosen berries and mix.
Sprinkle a Flake to finish.
Cool in the fridge for 1-2 hours.
Have a wonderful Mother's Day!