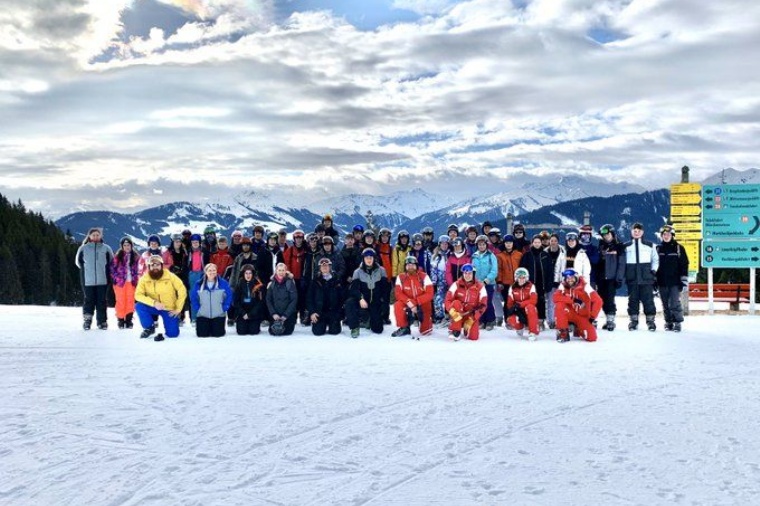 Amazing trip to Wildshonau, Austria
"I don't care how many times I've fallen over, I'm having the time of my life"
What better summary of a memorable ski-ing trip this half-term!
42 students and 6 staff started their journey from school on February 14, travelling by coach all the way to Austria - a very long 22 hours! Sunday was the first of five and a half days on the Wildshonau slopes, with everyone ski-ing in allocated groups. The weather was really sunny and warm apart from one day when there was a blizzard - but that helped with ski conditions.
On Day 5 we went to another village, Auffach to experience some other slopes and the different challenges they offered. Throughout the week ski instructors assessed all their students and on the last night in Hotel Klausenhof they announced 'Skier of the Week'. It was Alex Congratulations Alex!
There was some amazing evening entertainment including a Snow & Ice Ski Show and firework display, a horse drawn "sleigh" ride around the village and a 10 pin bowling evening.
After one final morning on the slopes on Friday, we had to return to the coach and the long journey home. Thanks to Mr Mann (Group Leader), Mr Ellis (Group Photographer), Mr Colbourn Jackson, Mrs McCready, Mrs Jones and Mrs Tomkinson for making it such a fabulous week. The tour was facilitated by PGL.
"Such an epic week – I really have enjoyed the whole experience….. even the long coach journey."
"Can we go again next year please?"