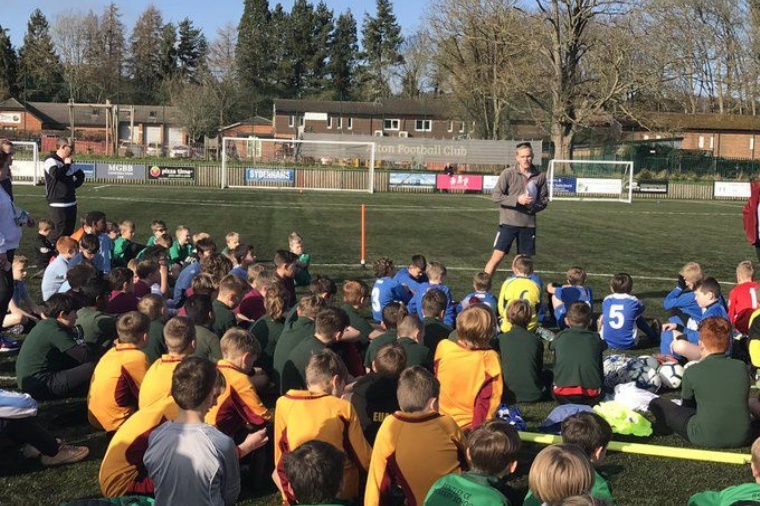 Brilliant Primary School football tournaments, supported by Eggar's Sports Leaders
Two football tournaments involving local Primary Schools took place on consecutive Thursdays in the last week of January and the first week in February. These have become really popular annual events and both tournaments took place at Alton Football Club's ground, provided free of charge to the schools. As ever, both competitions were brilliantly organised by Leo Maliphant.
First up were the girls! Eleven schools took part and despite the weather not being the best, over 100 girls thoroughly enjoyed themselves, playing good spirited football with beaming smiles on their faces! Our Sports Leaders were on hand with support, skill and refereeing talent. They were so enthusiastic and a credit to the school.
Selborne won the tournament, with Medstead 1 coming in 2nd and Rowledge, 3rd. Congratulations to everyone who took part.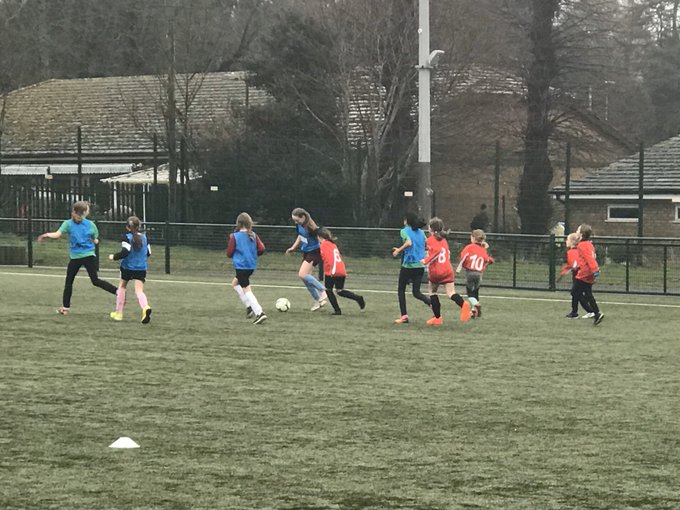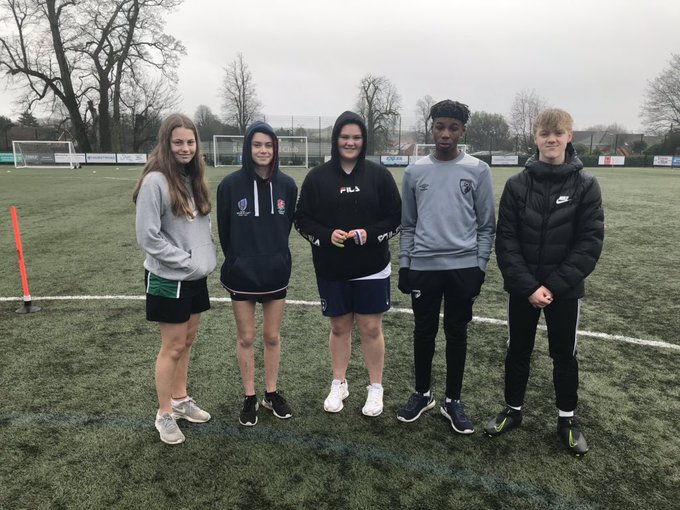 Above: Our lovely Sports Leaders
This week it was the turn of the boys and there was a record-breaking number of players taking part from sixteen schools! Unlike the girls' tournament, the weather was kind to the boys and games were played in bright winter sunshine. It was another amazing afternoon of great enthusiasm and energy with 4 different 'trophies' to play for.
Rowledge won the Cup, Anstey 2 won the Shield, Selborne won the Plate and first position Medals went to Wooteys 2.
However everyone agreed it was just a fabulous event to be a part of and we look forward to doing it all over again next year!
@eggars

#MondayMotivation Day One of our Great House Summer Fundraising event for TEABAG. Today Monty started their journey across Ghana by rowing machine and bike! Can't wait to find out how many miles they covered... #WeAreEggars #GoForGhana https://t.co/cmlBbDZN09 5:26 PM - 04 Jul 2022

@eggars

Journalists in the making! Zack and Jonathan interviewed Tom Yendell about TEABAG, his role as one of the Trustees and the amazing work the Charity does. This is what they found out! https://t.co/Zhg2jTv5AY #WeAreEggars https://t.co/JgRneatLtR 5:06 PM - 30 Jun 2022

@eggars

Do the Maths! Year 10 students Libby, Evie, Jess and Cali took up the Alton School Maths Challenge this week. Working with four future Eggar's students from Bentley School, they tackled three rounds of very difficult problem-solving maths. They were fantastic ambassadors https://t.co/onVvrb3qcJ 10:18 PM - 25 Jun 2022
Follow Us