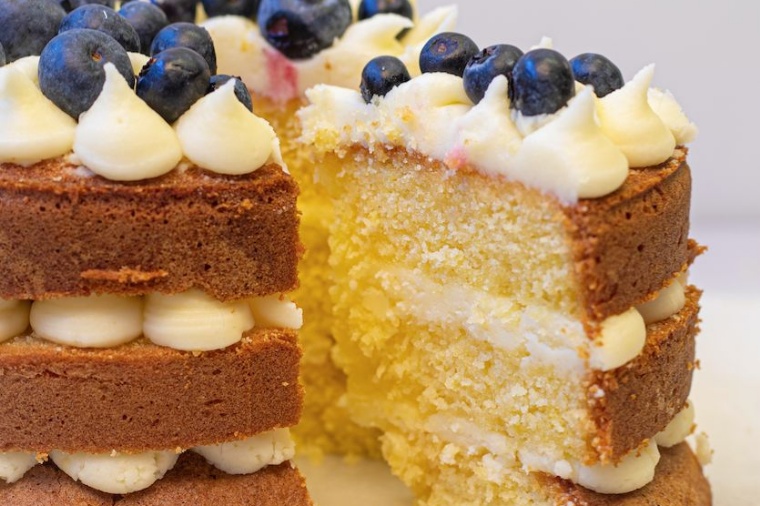 The perfect cake for Valentine's Day
Indulge yourselves with our Recipe of the Month for February! With Valentine's Day just around the corner, why not treat the one you love (or even quite like) to a slice of Miss Hopkins' wonderful cake - ideal for birthdays and Valentines alike!
This is just a taster from The Great Eggar's Cookbook - 156 pages of culinary delights which is out NOW! You can print off the recipe below or better still, buy the Cookbook and enjoy all the other recipes in there. It can be ordered for only £10.00 using the Order Form below!
Easy-peasy Variety (Birthday) Cake for Valentine's Day!
Serves 8
Cake Ingredients

Icing Ingredients

225g caster sugar
225g baking margarine
275g self-raising flour
1tsp baking powder
4 eggs
4 tbsp milk

100g unsalted butter
400g icing sugar
4-5 tbsp milk
1tsp vanilla extract
Method
Pre-heat the oven to 170C (fan assisted).
Place baking parchment in the bottom of an 8 inch round cake tin and grease the sides with butter spray oil.
Weigh out all ingredients and place in the same bowl.
Mix all ingredients together in a stand mixer until combined and the batter looks smooth.
Place the batter into the cake tin, smoothing the top and tapping a couple of times lightly to evenly distribute.
Bake in the oven for 40-50 minutes. Check if ready by placing a toothpick into the middle of cake, when it comes out clean the cake is cooked.
Leave in the cake tin for 10 minutes on a cooling rack, before removing from the tin and leaving to cool completely on the rack.
Prepare the icing by weighing out the butter and softening in the microwave (it should not be melted but leaves an indent when touched).
Beat the butter, icing sugar, milk and vanilla extract together until fully combined and fluffy.
Assembly
Cut the cake into 2 or 3 even layers.
Pipe or evenly spread the icing on each of the layers, placing the cake layers on top and using the base of the cake as your top layer.
Decorate with fruit or other decoration of your choice.
Variations
Chocolate: Swap 25g of flour for cocoa powder. Swap 15g of icing sugar for cocoa powder
Lemon: Add the zest of 1-2 lemons to the cake batter. Swap 2tbsp of milk for lemon juice in icing