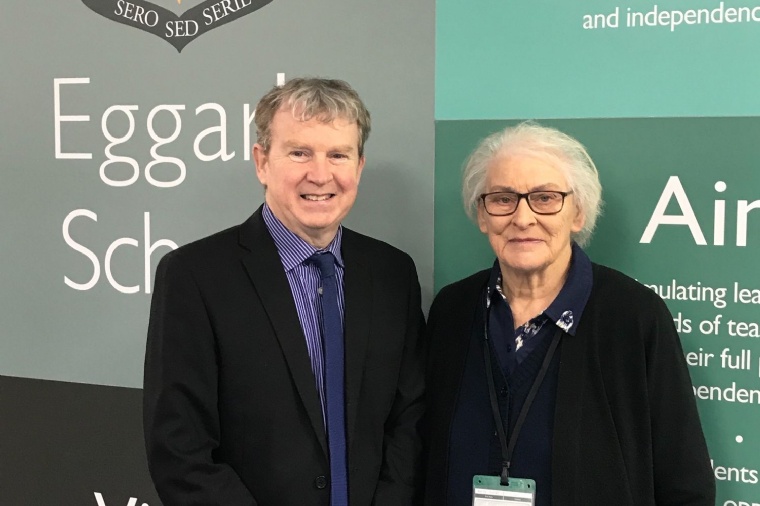 Prefect Leadership Team candidates interviewed by Eggar's alumna
Anita Pheby had a real trip down memory lane this week. She was Head Girl at Eggar's back in 1959 and visited us again at our first Alumni reunion last September. It was there that she kindly offered to help interview the 2020 Prefect Leadership Team (PLT).
It was fantastic to see Anita back again this week! She sat in the hall on Wednesday listening to the candidates give their presentations and then on Thursday she joined the interview panel alongside Mr Sullivan, Mr Legg and Mrs McCready. Her experience as a past Head Girl was invaluable.
A very big thank you to Anita for her time and support of her former school. Not only did she spend 2 days with us, but she and her husband Derek also stayed over at The Swan so that she could. Now that's Eggar's loyalty for you!