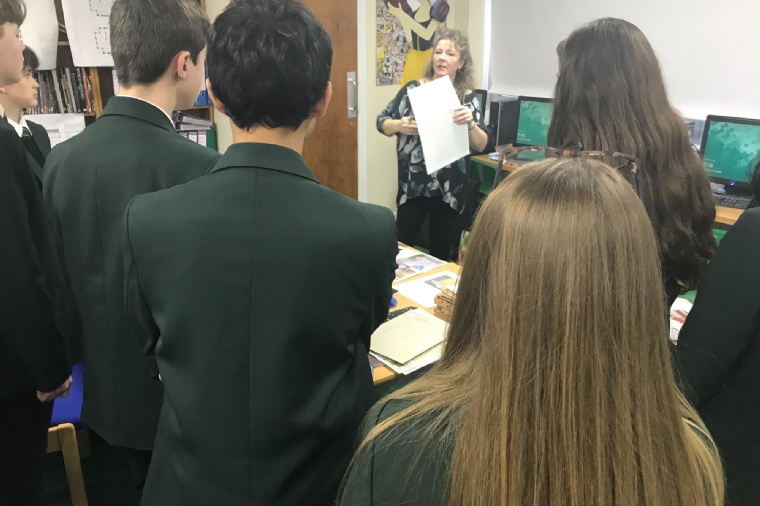 Inspiring our future commercial (interior) designers ...
There was a fascinating presentation at our latest Lecture Club. Cheryl Pennington from Cre8 Design Company spoke to our students on how to improve a working environment through great commercial and interior design. Cheryl runs her Bordon based design consultancy and covers all types of work from design concepts to visual and presentation boards, from CAD drawings to planning applications.
She was keen to underline that her job involves many different skill sets and that where you start in your career may not be where you end up. She said: "Life has its own ideas and you never know what opportunities are out there which, if taken, can alter your envisaged path."
It was amazing to hear that so many jobs could sit under the title of commercial designer. From set design on feature films like 'Lord of the Rings' to creating the next concept hotel chain, from architectural restoration to awe-inspiring exhibition and museum spaces - the possibilities are almost endless!
Cheryl shared examples of architectural design, interior design for domestic premises, and commercial projects such as cruise ships, schools and offices. She also had a table of samples of flooring, living walls, concept boards, floor plans and design statements.
It was a very hands on lecture which inspired some great questions from her audience .