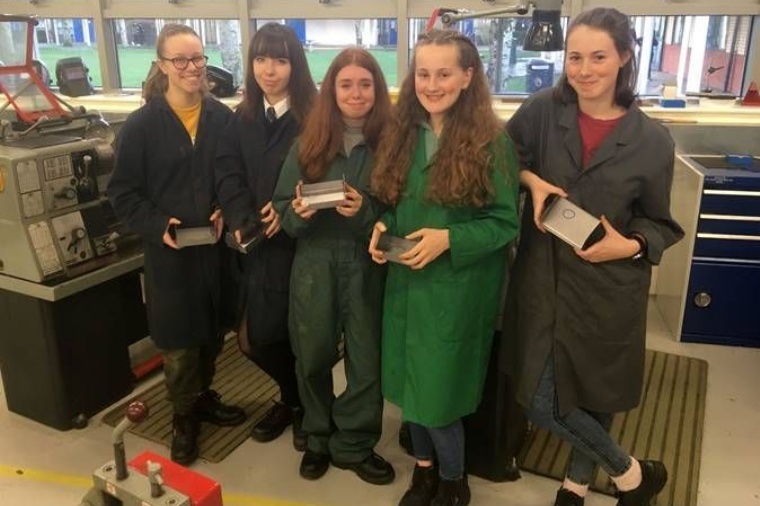 The best engineers are female!
The Engineering Masterclasses take place at Alton College throughout the year. They are offered to our Year 10 Design & Technology students and every fortnight 6 students go for the afternoon to the College's Engineering Department. It's an amazing opportunity to learn some skills we are unable to teach at Eggar's because we don't have the equipment. The students absolutely love it!
Last week's Masterclass was the best session yet. The class consisted of two sessions where the students made a mild steel tray. The first session was sheet fabrication and the second was arc and oxyacetylene welding.
Our engineers were Natasha, Poppy, Anya, Anna and Taya who told the College that the best engineers are female. Nobody could argue with that!