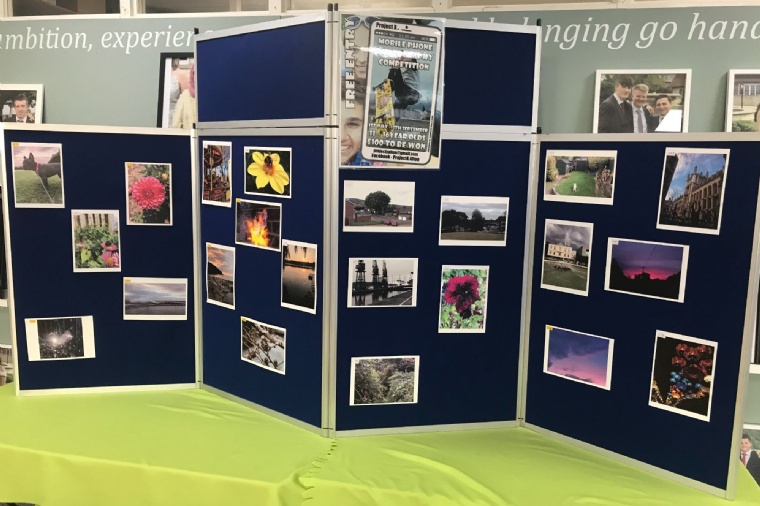 Great display of students' work ...
On display in the foyer at the moment are the photographs submitted by our students to a local youth competition held over last summer.
Project X youth mobile phone competition encouraged all students to submit up to 5 photos of their choice taken on a mobile phone during the summer holidays. In total nearly 300 photos were submitted to the organisers and judged by a panel including professional photographers.
A local display and awards afternoon was held at The Alton Assembly Rooms at the end of last term which was open to the public. This also featured in the local papers.
Whilst 6 students from across the school submitted some great photos, unfortunately they were not prize-winners. However it is hoped the competition will become an annual event with further opportunities for our talented photographers to exhibit their work in the future.
Well done to:
Corey W 7AAM
Tegan N 8SDH
Danielle A 9SRL
Toby M 9MJB
Kaitlyn N 10MKS
Ashleigh L 11SRB
The winning photograph for Years 7-9 was won by a student from Amery Hill, and the Years 10-11 age group was won by a student from Oakmoor Academy. Each entry won the student £100.00 plus a further £200.00 for each of their schools.