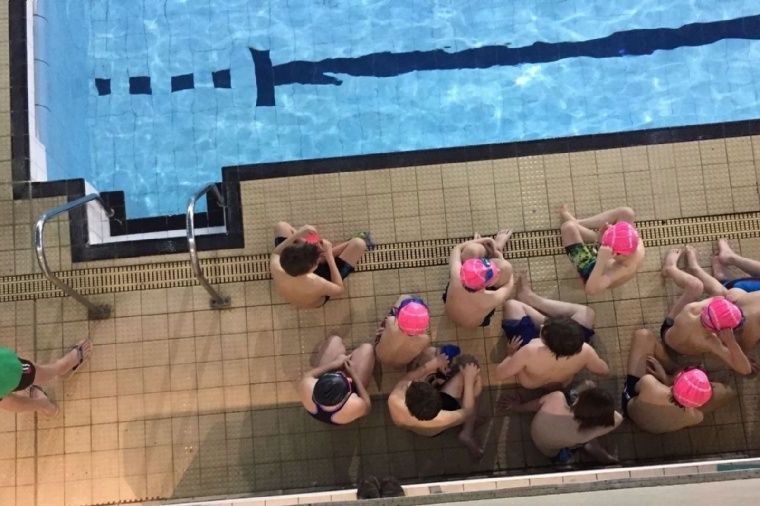 12 schools, over 190 swimmers!
The annual Alton Area Junior Schools' Swimming Gala took place last Friday - the last event at the "old" Alton Sports Centre pool. Over 190 swimmers competed from 12 local primary schools, and they were supported by friends, parents and grandparents who cheered them on from the balcony. Leo Maliphant, Primary Schools PE Cluster Teacher ran the event for the 6thconsecutive year. It was an incredibly inspirational…and noisy afternoon!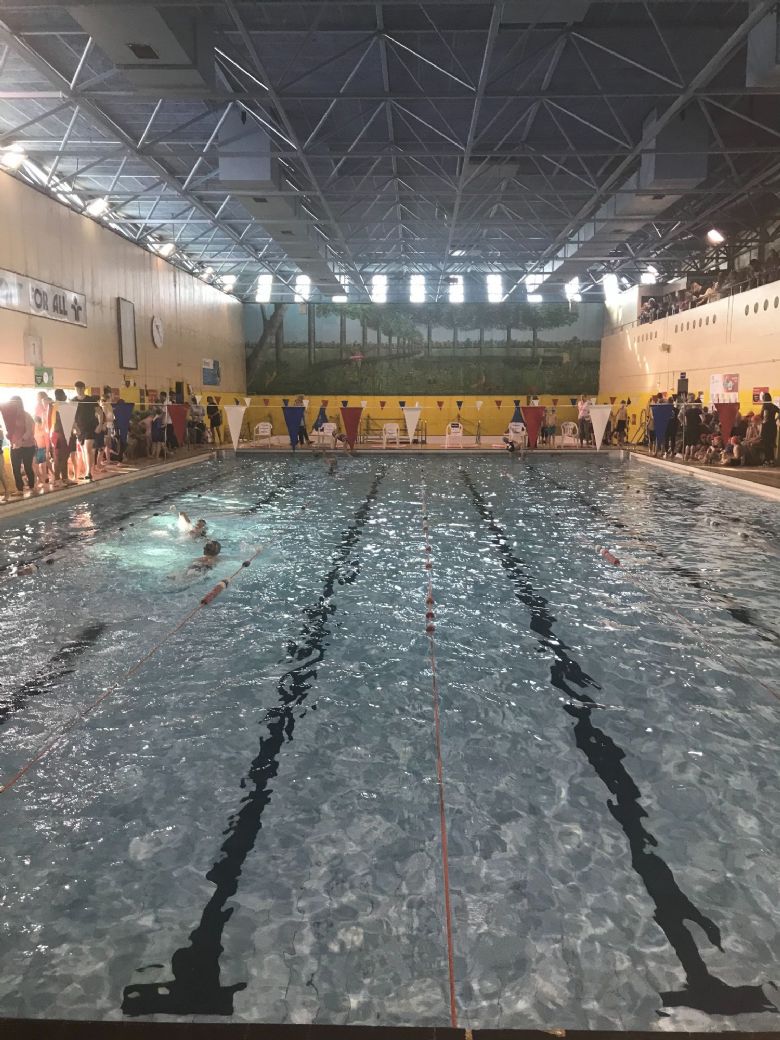 There were 6 schools in 2 Heats.
Heat 1 schools:
The Butts
Medstead
Bentley
Wootey Juniors
Anstey Junior
Rowledge
Rowledge won the Heat 1 trophy.
Heat 2 schools:
Binsted
Selborne
St Mary's, Bentworth
Chawton
St Lawrence
Andrews Endowed, Holybourne
Selborne won the Heat 2 trophy.
Anstey Juniors won the Participation Award - an Award for the school that had been the most enthusiastic and encouraging of their team and the other teams, regardless of winning or losing a race.
We were delighted to once again support the event with a swimming cap for every swimmer. A team of 25 Sports Leaders did an excellent job of keeping score, judging places at the finish line and, above all, providing great support and care of the young swimmers. Eggar's Alumni Katie, Olly and Gemma also volunteered to help.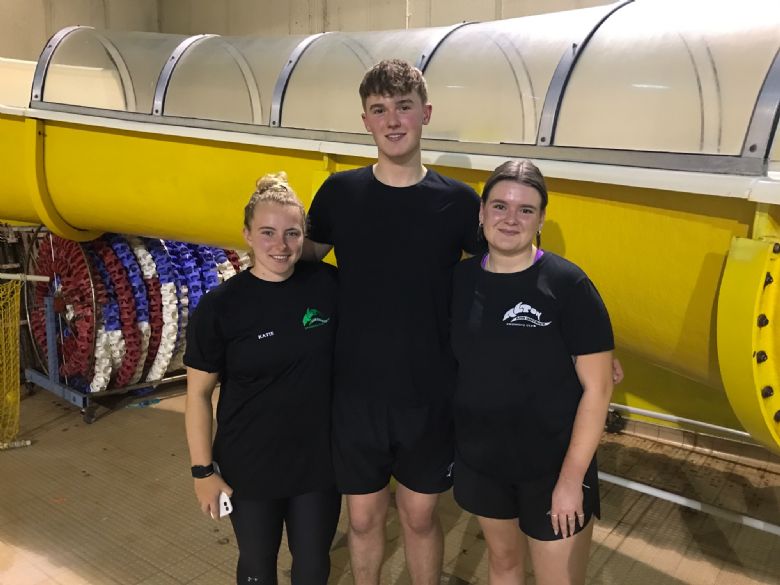 Thanks go to the staff of Alton Sports Centre for accommodating this important school event and to Lindsay Jacobs and Ian Jackson – volunteers from Alton & District Swim Club. They acted as starter and PA announcer respectively. Great Job!
One local teacher tellingly said: "If you ask any of the Year 6 children leaving our primary school what their favourite memory of school life is, many of them will immediately say "The Swimming Gala!"
@eggars

Do the Maths! Year 10 students Libby, Evie, Jess and Cali took up the Alton School Maths Challenge this week. Working with four future Eggar's students from Bentley School, they tackled three rounds of very difficult problem-solving maths. They were fantastic ambassadors https://t.co/onVvrb3qcJ 10:18 PM - 25 Jun 2022

@eggars

It's Fri-YAY and we're celebrating Matt D and his performance at the National Schools Biathle last weekend. He was placed 2nd in the Year 7 Boys race. (Biathle is an event that can involve a runswimrun course, or simply a swimrun course). #SoundsExhausting #GoMattGo https://t.co/pIe7RXQUpa 6:00 PM - 24 Jun 2022

@eggars

All rounders! Year 9/10 girls continued their strong rounders season yesterday with a 9.5 to 8 win against Alton School. The team were led to victory by Gemma (Batter of the game) and Charlotte (Fielder of the game). #WeAreEggars #GreenArmy https://t.co/nJ2EQkRBBx 3:38 PM - 23 Jun 2022
Follow Us