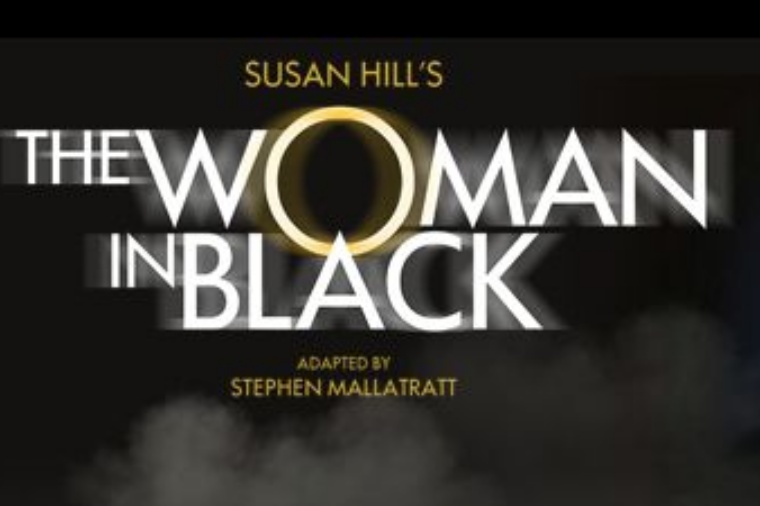 And the reviews are in ...
On December 5, 48 students attended a performance of 'The Woman in Black' to help them complete their Live Theatre review for their GCSE drama written exam.
Susan Hill's acclaimed ghost story comes dramatically alive in this ingenious stage adaptation. Now entering its 30th year in the West End, this gripping production is a brilliantly successful study in atmosphere, illusion and controlled fear.
Here's what Ryan, a Year 9 student thought:
"The performance truly chilled our blood. Going into the theatre, everyone was nervous about what was coming. As we left, everyone had thoroughly enjoyed the performance.
The show itself was spectacular with the actors executing their characters perfectly. The show made the hairs on the back of my neck stand up straight! Personally I went into the theatre with the mindset of "Live action plays can't be that scary, can they?" But I was quickly proven very wrong!"
___________________________________________________________________________
Campaign to develop our Performing Arts
Our quest to provide the very best facilities and opportunities!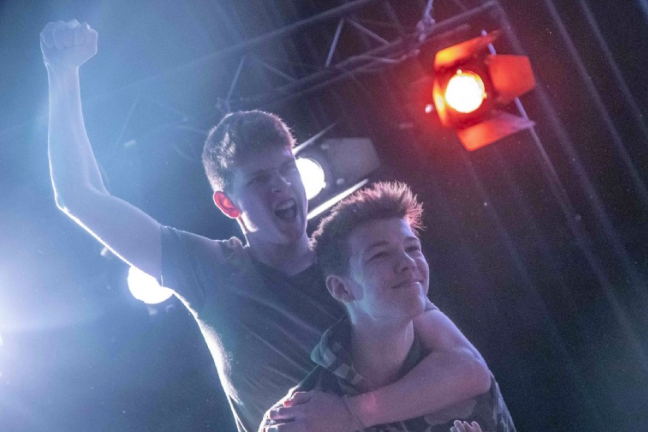 In order to achieve our goals in providing the very best possible learning and extra-curricular opportunities for our students, we need to pro-actively fundraise and seek grants.
Our prime area for development is currently focused on our Performing Arts. We have set ourselves the target of raising £100,000 to refurbish and extend our outdated Drama Studio and transform it into a stellar, state-of-the-art faculty. We would love your help! We have launched a fund-raising campaign through donatemyschool.
If you are interested in playing your part, full details of our campaign can be found on our fund-raising page: https://donatemyschool.com/eggarsschool
Alternatively please use this QR code for a direct link to donate.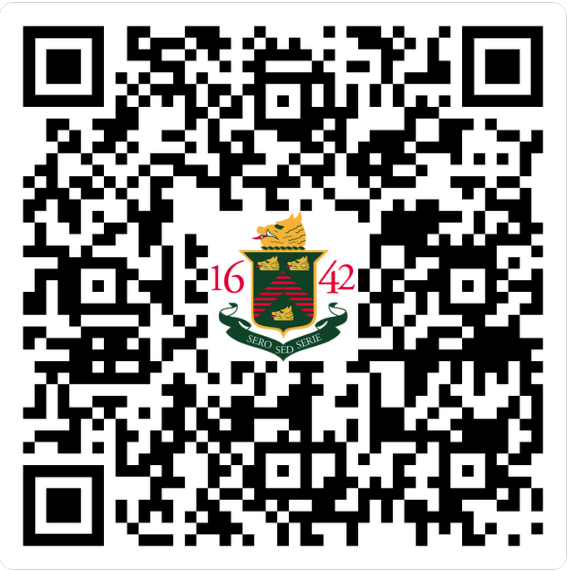 @eggars

Problem of the week! Please do not comment with the solution so other people can work it out too. Instead, like this post if you think you have the correct answer. The solution will be posted in the comments on Thursday at 4pm! Best of luck #UKMT #Problem #Maths https://t.co/p7WvGqGFuc 2:30 PM - 07 Feb 2023

@eggars

No one should have to face mental health problems on their own. @Place2Be are proud to partner with @GiveUsAShout to provide 24/7 support in the UK. If you're struggling, text CONNECT to 85258. Anytime, anywhere. #ChildrensMentalHealthWeek https://t.co/vuxqG2QDak 11:16 AM - 07 Feb 2023

@eggars

https://t.co/rrqJ2Hpi0e https://t.co/pFkiOYiIrK 11:14 AM - 07 Feb 2023
Follow Us