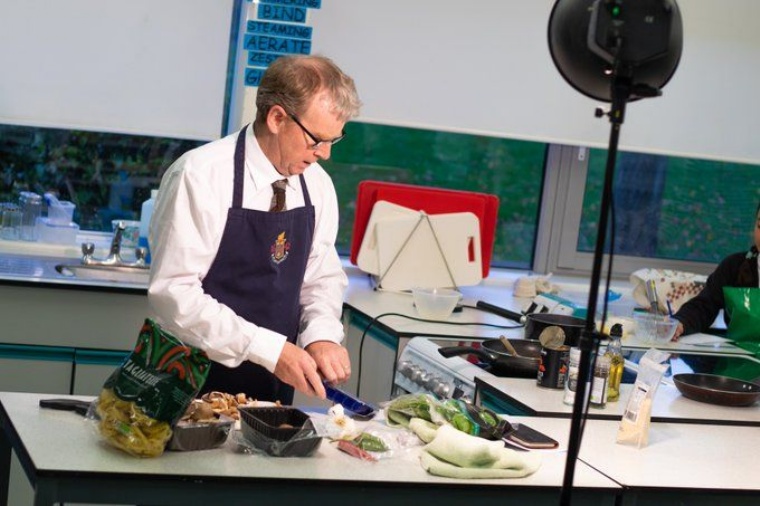 Super new aprons in the Food & Nutrition Department
This year we are offering students the opportunity to purchase their own school apron to wear during practical lessons. The aprons are navy blue and include the school logo on the front. Students will also have the option to add their name to the front! Very smart!
And what better model than Mr Sullivan here in the photo preparing his contribution to The Great Eggar's Cookbook! He was cooking 'Tagliatelle Sulliano' and he certainly has that professional chef look!