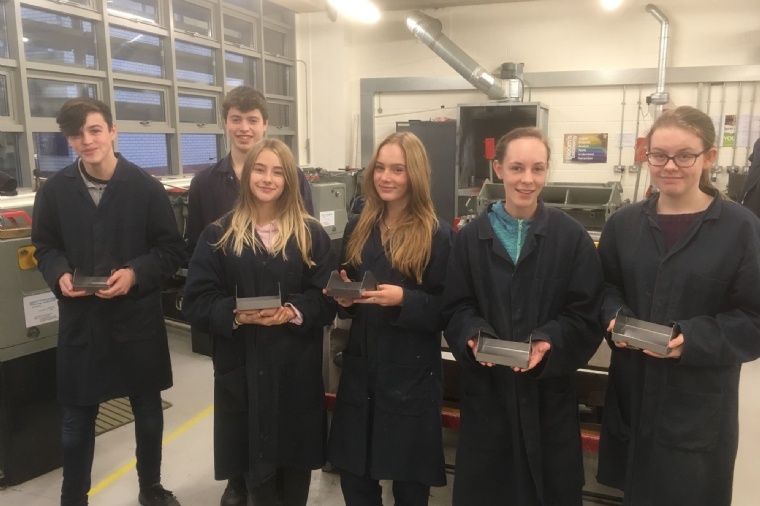 Year 10s engineering experience at Alton College
We have always had a good relationship with the Engineering Department at Alton College and they were very receptive to Mr Waite's idea of regularly taking students to experience practical engineering at the College.
36 students are split into small groups and every two weeks on a Friday afternoon they are taken over to the College. Each group has two sessions throughout the year. They are all making a steel tool tray. The first session focuses on sheet fabrication, marking out and bending the steel. The second session is welding and brazing. A brilliant way to get our students interested in a possible future career.
In the group photo above: Fran, Toby, Jessica, Poppy, Kristina and Hazel
Below: Poppy and Jessica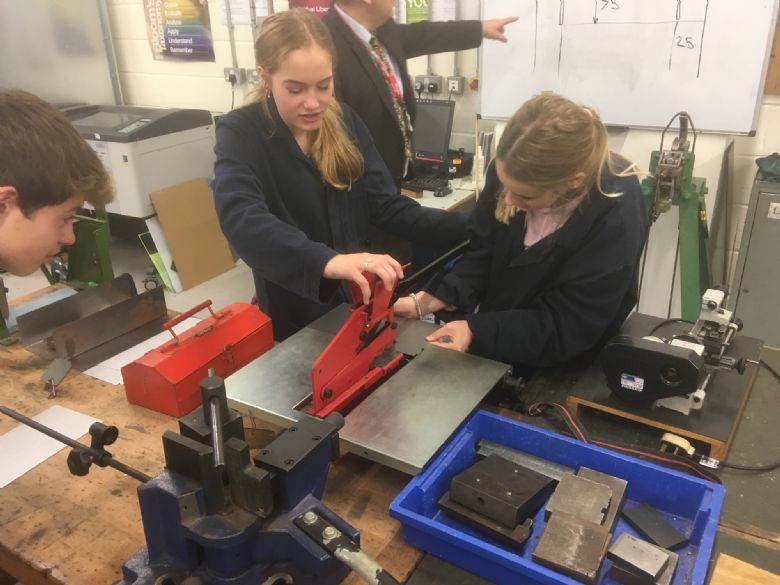 @eggars

#MondayMotivation Day One of our Great House Summer Fundraising event for TEABAG. Today Monty started their journey across Ghana by rowing machine and bike! Can't wait to find out how many miles they covered... #WeAreEggars #GoForGhana https://t.co/cmlBbDZN09 5:26 PM - 04 Jul 2022

@eggars

Journalists in the making! Zack and Jonathan interviewed Tom Yendell about TEABAG, his role as one of the Trustees and the amazing work the Charity does. This is what they found out! https://t.co/Zhg2jTv5AY #WeAreEggars https://t.co/JgRneatLtR 5:06 PM - 30 Jun 2022

@eggars

Do the Maths! Year 10 students Libby, Evie, Jess and Cali took up the Alton School Maths Challenge this week. Working with four future Eggar's students from Bentley School, they tackled three rounds of very difficult problem-solving maths. They were fantastic ambassadors https://t.co/onVvrb3qcJ 10:18 PM - 25 Jun 2022
Follow Us