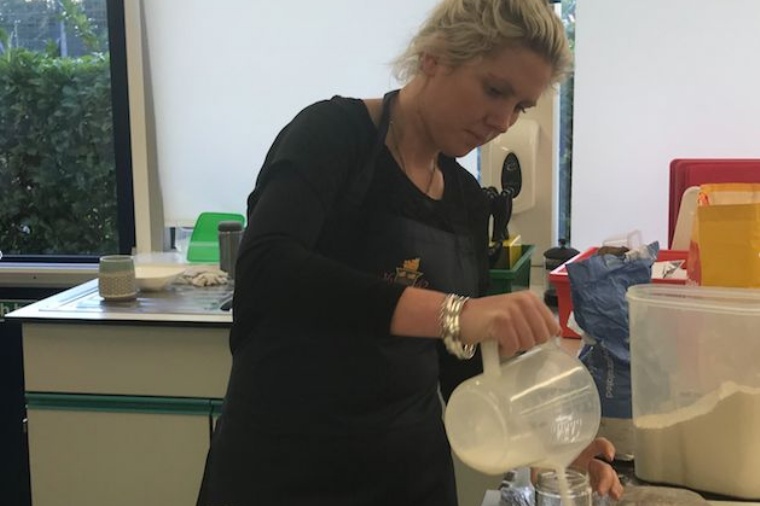 Kiwi's relentless energy and infectious enthusiasm !
Our new Head of Food, Mrs Abby Quinn has only been with us for 14 weeks but she has already made a huge impact on the department as well as the school. Mrs Quinn is from New Zealand and is not just a talented Food and Nutrition teacher but also a national hockey player and fitness fanatic! Her after school activities have proved to be immensely popular - the Food room has been a hive of activity most afternoons.
Mrs Quinn has developed and written exciting new schemes of work which has firmly put food on the map. The department now has new equipment and special Eggar's aprons thanks to Mrs Quinn. She has also conceived and coordinated The Great Eggar's Cookbook which contains over 70 favourite recipes contributed by staff, parents, alumni and students (Available from the school office for only £10.00!)
Mr Waite, Head of D&T, is excited by the new appointment saying, 'Mrs Quinn's relentless enthusiasm and energy is infectious. She's been a breath of fresh air to the department and has made such an incredible start to her time at Eggar's'
Photo shows the Christmas Baking Extravaganza that Mrs Quinn ran last week. Students made a range of festive goodies including Christmas Brownies, New Zealand Ambrosia and mulled apple juice. Delicious!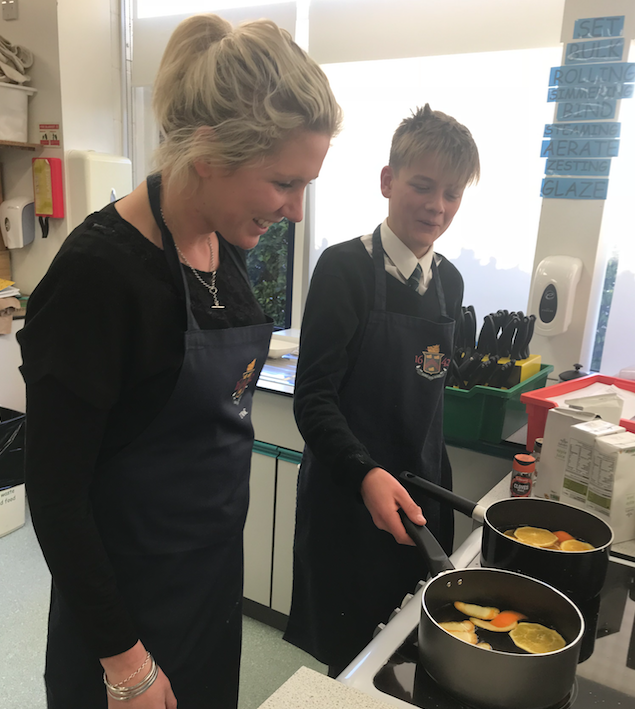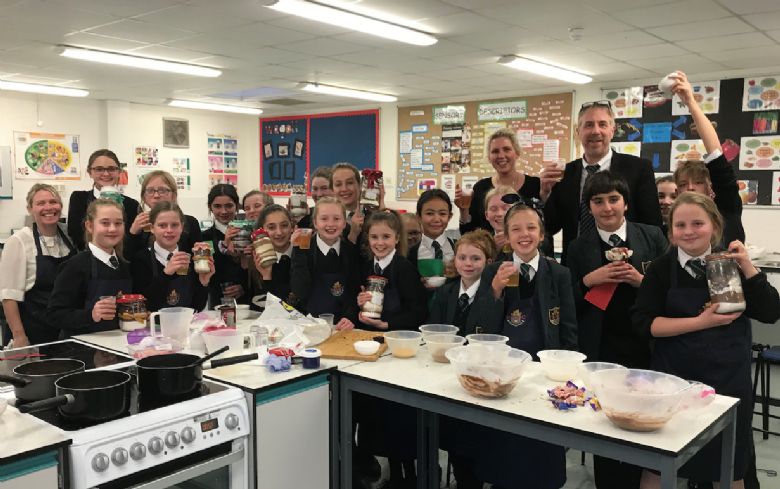 @eggars

Problem of the week! Please do not comment with the solution so other people can work it out too. Instead, like this post if you think you have the correct answer. The solution will be posted in the comments on Thursday at 4pm! Best of luck #UKMT #Problem #Maths https://t.co/p7WvGqGFuc 2:30 PM - 07 Feb 2023

@eggars

No one should have to face mental health problems on their own. @Place2Be are proud to partner with @GiveUsAShout to provide 24/7 support in the UK. If you're struggling, text CONNECT to 85258. Anytime, anywhere. #ChildrensMentalHealthWeek https://t.co/vuxqG2QDak 11:16 AM - 07 Feb 2023

@eggars

https://t.co/rrqJ2Hpi0e https://t.co/pFkiOYiIrK 11:14 AM - 07 Feb 2023
Follow Us