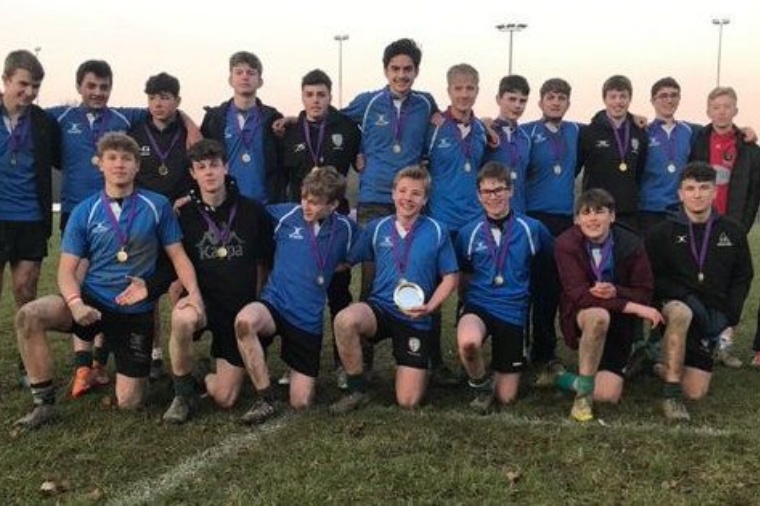 U16 Hampshire Plate winners
Our U16 boys rugby team played brilliantly to win the Hampshire Plate final on Wednesday. By beating Mountbatten School, they became the best U16 state school rugby team in the county. It was a really close final, especially in the first half. However in the second half the team pulled clear and we finished victorious by 33 points to 13.
It was a fitting end for our Team of the Season but also a slightly bitter sweet moment as this was the last 15 a side game for this trophy-winning team. They have certainly done us proud over the last 5 years.
Congratulations!
@eggars

We hope everyone has a happy, active Easter. Looking forward to summer activities on our return https://t.co/UM4kOigExA 6:57 AM - 01 Apr 2023

@eggars

Wishing everyone a relaxing Easter break and please read our latest newsletter. https://t.co/M6P02Ly3ch https://t.co/4EwzE5sGDt 1:02 PM - 31 Mar 2023

@eggars

End of term and our Refectory have Hot Cross Buns on offer for the students and staff. The team do an amazing job keeping everyone fed and happy at school. #easter #endofterm #WeAreEggars https://t.co/mv568iwwdw 9:25 AM - 31 Mar 2023
Follow Us