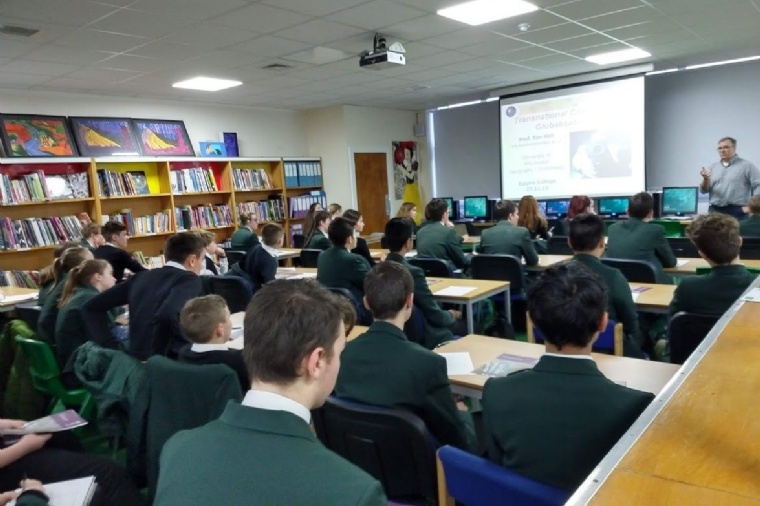 What is the geography of organised crime?
Tim Hall, Professor of Criminology and economic geographer from the University of Winchester was the guest speaker at this month's Lecture Club. It was a hugely popular session with over 35 students attending to hear all about organised crime across the world, including drug trafficking, people trafficking, the trade in illegal arms and environmental crime. The lecture explored the nature and extent of these illegal industries and the ways in which they are central to many mainstream economic processes today.
It was a terrific introduction for those students who may be interested in studying these issues at University in subjects such as Criminology and Geography.
Professor Hall was really impressed with both his audience and the school and he has offered to come back at any time! Our thanks to him for such an engaging lecture.