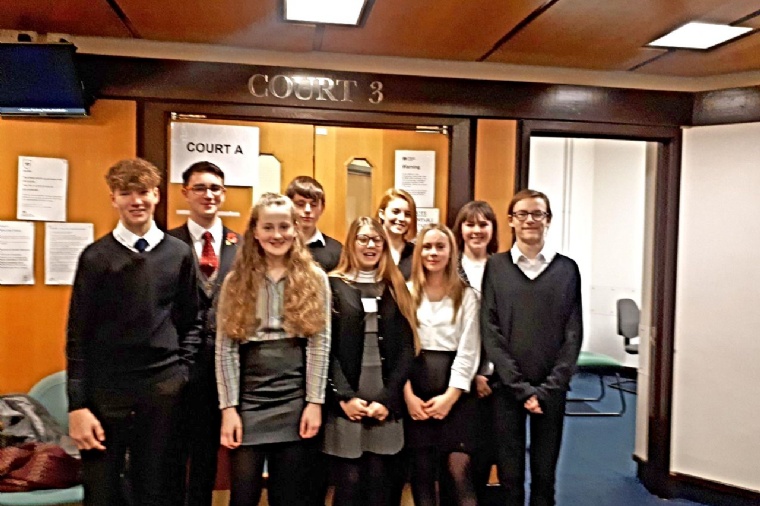 2019 Young Citizens Bar Mock Trial Competition
This annual competition has been running for over 25 years and enables students to better understand the law and the role of barristers within our justice system. It has enabled 53,000 young people from state schools across the country to compete in mock criminal trials, in real courts. Each year it involves 2,500 students from Years 10 to 13, 300 barristers and advocates as well as 90 judges.
Ryan G. describes his experience:
"Nine students represented Eggar's in this Bar Mock Trial competition. We may not have won the competition, but we all had a spectacular time, acting, producing, creating, stressing and taking part together.
This competition has taught me many new aspects of the law, and giving people a chance to explain their opinion. It has also brought out different parts of my personality as I am sure it has with my colleagues. I would recommend this 100% for the upcoming Year 9s and 10s.
Personally, I am very grateful for the opportunity to take part. I have built new friendships with people I never thought I would. There were many funny moments during rehearsals and meet ups, which made it so worthwhile and memorable.
As a group who didn't have many rehearsals, we were not expecting to win, and Mrs Kennard said "We're are doing it for the experience" and without hesitation my colleague Tom Tristram said 'The Eggar's Experience'."