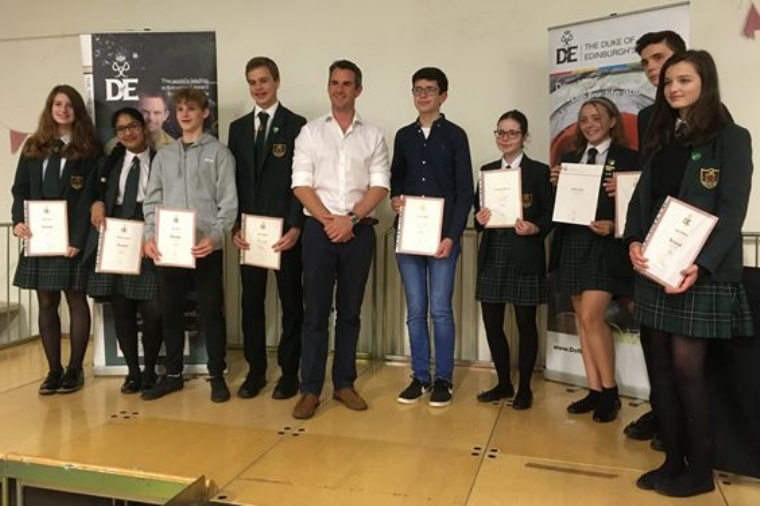 Students celebrate great achievement ...
This week 9 students who achieved their Duke of Edinburgh Bronze Award attended an East Hampshire DofE certificate presentation evening at Treloar School. They had passed the required level in four areas: volunteering; the physical section; the skills section and the expedition section.
Their certificates were presented by David Love, an adventurer and Army officer, who gave the key-note speech highlighting how his participation in the Award had inspired him to his later exploits.
In total we have 17 adventurous students who achieved their Award: Charlotte B., Jessica C., Beth D., Lucas D., Sam D., Alec F., Ridhka K., Jade S., Rory Robert T., Evie A., Sammy E., Digby E-J., Lucy G., Katy H., Alice H., Emily H., and Katherine J.
Special mention to Rory and Ridhka who read the citations for all the presentations.
Huge congratulations to all!