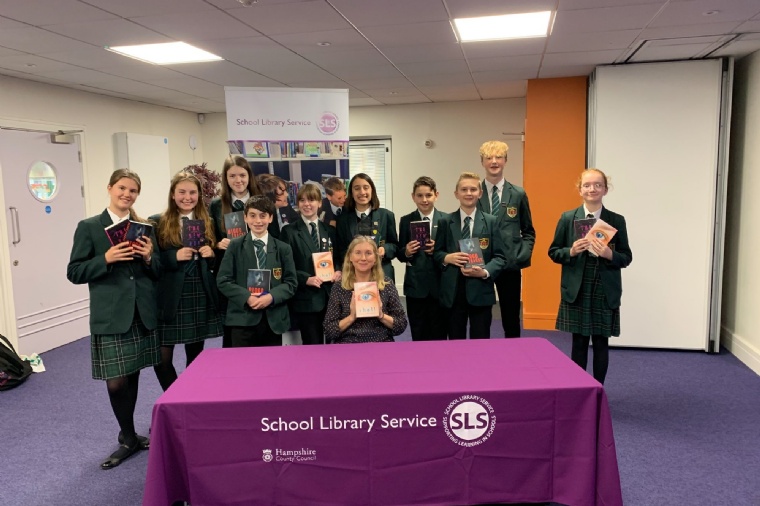 Meeting the winner, Sheila Rawsthorne ...
Mrs Chads and 10 students went to the final of the Hampshire Book Awards this week in Winchester.
These students had read the 6 shortlisted books between March and July of last year:
Satellite by Nick Lake
Scarecrow by Danny Weston
Things a Bright Girl Can Do by Sally Nicholls
The Extinction Trials by S M Wilson
Shell by Paula Rawsthorne
Refugee by Alan Gratz
Together with other Hampshire schools, they then had an opportunity to vote for their favourite.
And the winner was ...
Paula Rawsthorne for her book entitled: Shell

What if you thought you had died, only to wake up in someone else's body? When Lucy, a teen diagnosed with terminal cancer wakes up cancer-free, it should be a dream come true. But faced with a life she didn't choose and trapped in a new body, Lucy must face the biggest question of all . . . How far would you go to save the one you love?
Today the students had the amazing opportunity to hear Paula speak about her writing and get their books signed by the author.