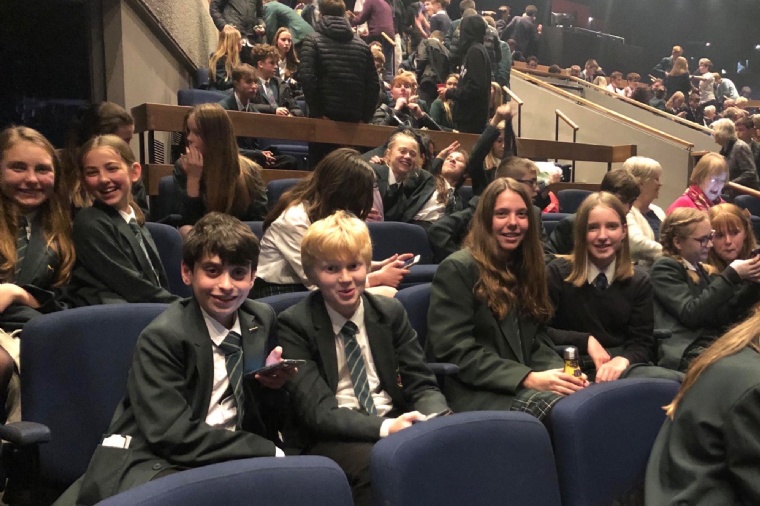 Year 9s, witches, apparitions and edge-of-the-seat storytelling ...
An amazing night at the theatre was experienced by Year 9 students last week. They went to see the Chichester Festival Theatre's acclaimed production of Macbeth, with John Simm and Dervla Kirwan in the leading roles. The play is one of the key texts in the English syllabus this year.
The staging and performances were outstanding and the production really brought the characters and the play's themes to life. A fantastic way to experience Shakespeare beyond the words on the page. It was unforgettable!