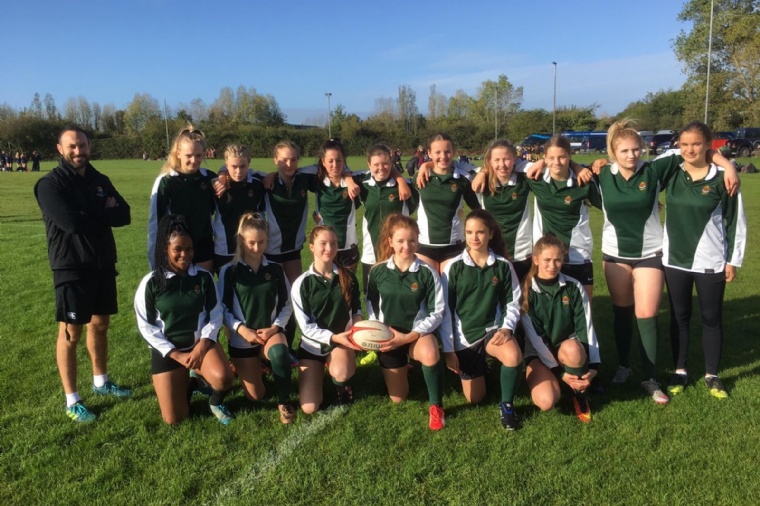 Hampshire Schools Rugby Festival
We had a massive turnout for the Year 9 and 10 girls Hampshire Schools Rugby Festival. 16 girls from both years filled the large mini bus and made their way to Southampton Rugby Football Club to play against several other Hampshire secondary schools.
Of the 16 girls, only 5 had previously played a competitive game. However, all played with confidence, displaying good technique and an eagerness to win. Unfortunately the girls only saw the one win and a draw, but all were winners at the end of the day, leaving the ground with smiles and wearing their battle scratches with pride.
Tries came from Kaitlyn and Jodie with 2 each, and Morgan with another. There were many stand out players, but far too many to name! All the girls got stuck in and played with enthusiasm and determination.
Congratulations!
@eggars

Investigating the 'Day of the Dead'! Spanish students have been delving into this amazing festival celebrated on November 1 and 2! https://t.co/YuGqT0PTUS #WeAreEggars https://t.co/le86GAzZnq 7:55 PM - 03 Nov 2022

@eggars

Another amazing month! Check out what's been happening in our October Update: https://t.co/B8Cv9W7RBJ #WeAreEggars 5:06 PM - 02 Nov 2022

@eggars

#MondayMotivation. Building on the success of this years GCSE results, our daily Revision Programme will continue this term for our Year 11s, with a total of 110 sessions to be provided throughout the year. Between 70 and 100 students have been attending per session after school https://t.co/2UpqC6T4eF 7:08 PM - 31 Oct 2022
Follow Us