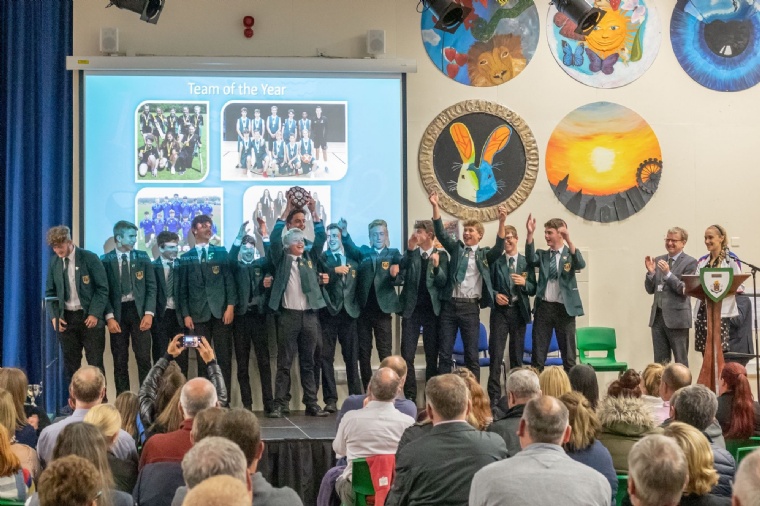 Mr Sullivan welcomed a packed hall of proud parents, students and friends last Wednesday for our annual Celebration of Sport. Hosted by Mr Michael and the PE Department, it was an evening to promote, share and celebrate all the fantastic sporting success that Eggar's students had achieved over the past academic year. And there was much to celebrate!
Students went up on stage to receive both Junior and Senior colours, and Players of the Season from Years 7 to 10 across 10 sports including football, rugby, netball, cricket and athletics. There was also recognition of our students who had excelled in other sports such as sailing, horse-jumping and swimming.
We were thrilled to welcome our Special Guest and Alumni, Louise Small – marathon runner and one of GB's consistently high performers on the track. She helped Mr Sullivan present the awards throughout the evening and then gave an inspirational talk on the highs and lows of her career over the last 12 years and was able to provide some great advice to our sporting stars.
There was an amazing performance by Ellie Roberts, Sophie Higgs-James and Harriet Trotter of some of their GCSE dance work which got a tremendous response from the very appreciative audience. There was also an hilarious Eggar's 'Question of Sport' challenge as the PE Department went head to head in miming sports stars and sporting phrases. The boys came out winners with Mr Mann excelling!
In true 'Sports Personality of the Year' fashion, Team of the Year was voted on by members of the audience as they arrived.
And the winner was the Boys U15 rugby team – they were county 7's champions and in the 15-a-side County Cup they narrowly lost in the semi-finals.
We introduced a new Award this year: Individual Sports Performance of the Year. It was awarded to Liam Cawley. He was district and county winner of the U15 Javelin and then went to the English Schools Competition and came 2nd
Congratulations to all our sports stars for an amazing year of achievement and effort.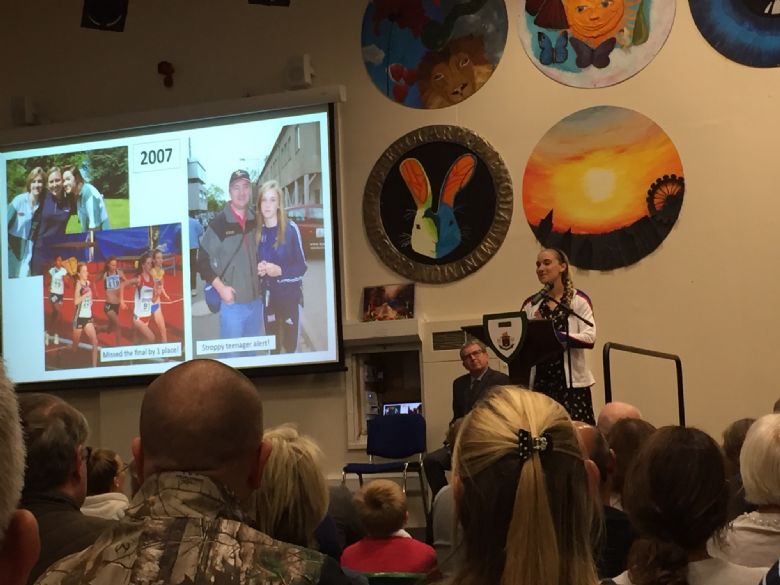 Alumni Louise Small talks about the highs and lows of being a top-class athlete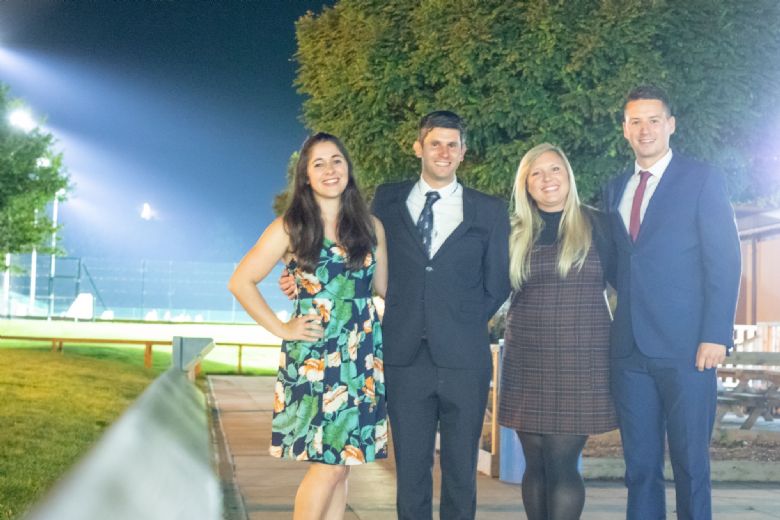 Our hosts for the evening - the glamour of the PE Department!
@eggars

Today over 120 students took part in the UK Maths Challenge. We look forward to sharing the results when they come in #WeAreEggars https://t.co/UbpT7sYP8t 2:10 PM - 02 Feb 2023

@eggars

Upcoming alert Luca in Y7 has been reselected as part of the Surrey golf U14 development squad for 2023 https://t.co/u8CXax807Y 8:23 AM - 02 Feb 2023

@eggars

The Ghana 2023 trip has departed https://t.co/0vXH8lExhf 9:31 AM - 01 Feb 2023
Follow Us