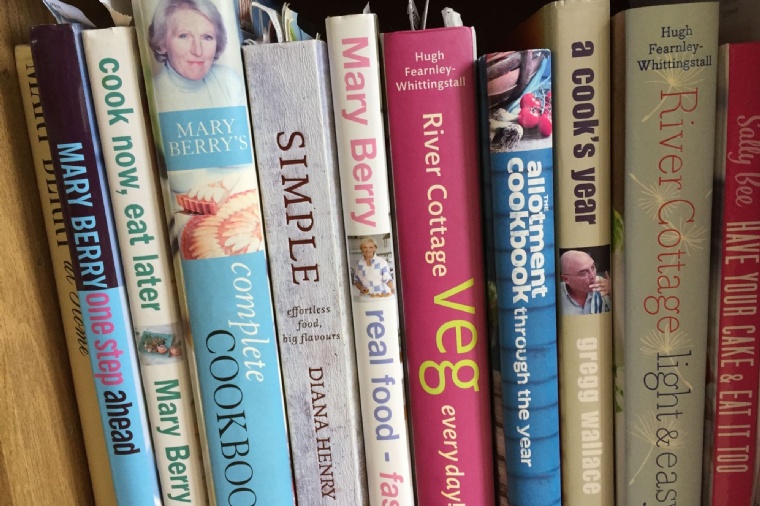 Submit your favourite recipes for our first Cookbook!
A legendary curry?
A fabulous family cottage pie?
The best trifle - EVER?
Eggar's Food and Nutrition Department are currently developing a new cookbook. With the help of students and staff, we want to produce a beautiful paperback that will represent the very best of our school community's recipes.
A House Competition will run alongside the production of The Great Eggar's Cookbook with house points up for grabs. Which House will submit the most recipes?
How will it work?
We are currently asking for submissions from students, their families and staff to be handed into the school office. Please attach your name, tutor group and, if possible, a photograph of your submission. The deadline is Monday 7 October 2019.
We will select, create, sample and photograph recipes with the winning entrants being notified by 1 November. The Cookbook will then go into production with the aim of having copies available for Christmas!
If you have a family favourite cottage pie, a famous Saturday night curry or a special dessert we'd love to hear from you. If there is a family or cultural background to your recipe, include this information too. To ensure we have a great mix of recipes, we are asking for submissions from the following categories:
cakes and biscuits
desserts
pasta and rice dishes
vegetarian / vegan dishes
fish dishes
meat dishes
Don't forget the deadline is Monday 7 October! We look forward to receiving your recipes!
@eggars

Don't forget for Years 7, 8 and 9 (only), it's NON-UNIFORM DAY this Friday 27 May. Only £1.00 to take part via your SCOPAY account or cash on the day. All in aid of the brilliant TEABAG! #WeAreEggars https://t.co/Ye4N4smOV1 5:41 PM - 24 May 2022

@eggars

Come and see us! Take a Guided Tour around our amazing school and see what we mean when we say #WeAreEggars. We still have some spaces for the Tours in June. Book today: https://t.co/eSIlOtZxl2 6:54 PM - 23 May 2022

@eggars

Leadership. Teamwork. Fun! Last Friday Lt Commander Russ Haines from the Royal Navy led a fabulous training day for our student leadership team. Their mobile training apparatus was very similar to a large scale Meccano set! #WeAreEggars https://t.co/9so2z6EtpV https://t.co/IIcLQgmcpn 4:15 PM - 22 May 2022
Follow Us